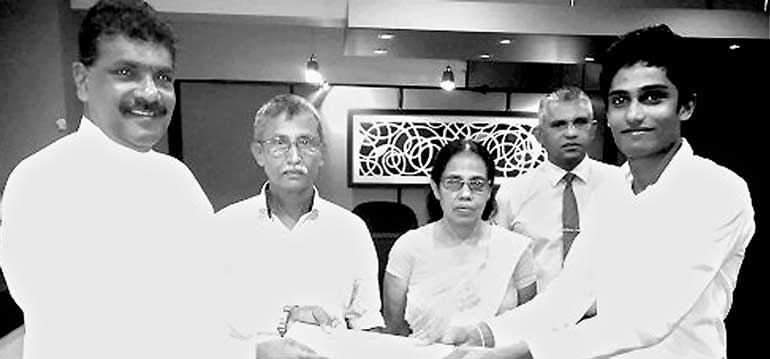 The first Sri Lankan student to receive a scholarship from South Korea for post graduate studies in fisheries will leave the island tomorrow (27 August), State Minister of Fisheries and Aquatic Resources Development Dilip Wedaarachchi said.

Isuru Umanda de Silva is the first student qualified to follow a postgraduate course in fisheries under a scholarship awarded by the Korean National Fisheries Federation. The scholarship covers all his expenses during the course of the study, including airfare. At a ceremony held recently at the Ministry of Fisheries and Aquatic Resources Development, the State Minister awarded the air tickets to the student.The scholarship program resulted from an agreement the Minister had with the Korean National Fisheries Federation during his recent visit to South Korea.

Accordingly, a suitable candidate for the scholarship was selected with the assistance of the National Fisheries Federation after calling for applications through newspaper advertisements. The duration of this postgraduate course is two years.

Congratulating de Silva, Minister Wedaarachchi said he hopes to implement a program for the advancement of the island's fisheries industry utilising the knowledge the student gained after his return to the country on the successful completion of his post graduate study.