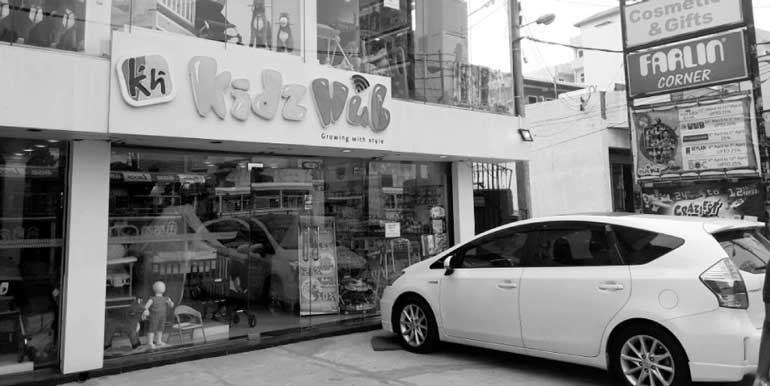 Continuing to steadily increase its presence around Sri Lanka to meet growing demand, Farlin, one of the world's most trusted baby care brands, announced that it has now effectively covered about 80% of the island through its network of owned branches, dealer and franchise outlets, key account business and Farlin Corner stores.

As part of this endeavour, Farlin has launched a string of Farlin Corner stores around the island in partnership with noted prominent regional baby shops to take its complete product range closer to consumers who have otherwise had to visit its stores in Colombo, Kandy and Negombo

The country's newest Farlin Corner was unveiled recently at Kids Hub No: 66, Galle Road, Dehiwala. The outlet joins Farlin Corner stores in Moms Love – Anuradhapura, Pick N Move – Matale and Play Mart – Panadura that showcase an exhaustive selection of Farlin merchandise, the stores offer customers a better product experience.

Just as with Farlin owned stores, team members at all Farlin Corner outlets have been trained by the brand to offer expert advice and help consumers make more informed purchase decisions. Kiddies & Toys International (KTI) Ltd., the brand's exclusive agent in Sri Lanka, will be offering a host of deals and promotions exclusively at these outlets alone.

"Farlin is a brand that mothers in Sri Lanka and around the world have placed their trust in to offer the gentlest of care for their babies. Encouraged by the response to the first Farlin Corner outlet we had launched in Matale, we are delighted to unveil our new stores in Dehiwala," said Ajantha Wickramarathne, Head of Strategic Business Unit – Farlin at Kiddies & Toys International (KTI) Ltd.

"We are happy and proud to bring the complete Farlin experience to customers in and around Dehiwala through our Farlin Corner outlet. There has been a marked rise in the number of customers visiting our store seeking Farlin products, already. Going by the overwhelmingly positive initial response, we look forward to some exciting times ahead with Farlin," said Umar Mohamed Iqbal, Chief Operations Officer (COO) at Kids Hub.

Farlin is a world renowned brand which has exceeded 44 years of trusted service. Farlin products have been developed with research support from its own hospital which specialises in pregnant mothers and new born babies. Currently, Farlin products are available in over 82 countries across the world.

Kiddies & Toys International (KTI) Ltd. is the exclusive agent for Farlin, Chicco LEGO, Barbie and Mattel brands in Sri Lanka with over 20 years' of experience in the baby, Kids and mother care industry by featuring an outstanding range of premium child and mother care products as well as one of the largest selections of branded toys in Sri Lanka.

Kiddies and Toys International Ltd., E-guardian Lanka Ltd., DCS International Ltd. and Digital Engineering Solutions Ltd. are the main subsidiaries of LIMRA Holdings. The diversified conglomerate has business interests in ICT, mother care, baby care, toys, and engineering and is mandated to identify, invest, acquire and manage business ventures profitably.