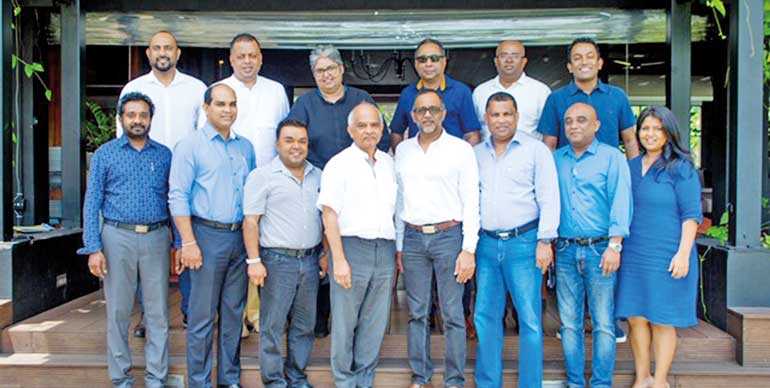 The Event Management Association of Sri Lanka
---
The event management industry has been in operation in Sri Lanka for a period of over 30 years, providing its valued services to State and private sector organisations. The Event Management Association of Sri Lanka (EMA) was launched recently in order to establish standards and further develop the industry.

A key team of eminent professionals possessing extensive industry experience making up its Executive Committee is now in place. The EXCO will initially steer the activities of the EMA for a period of two years.

The inaugural EXCO comprises President Roshan Wijeyaratne, Vice Presidents Sajith Kodikara and Kamesh Malwana, Secretary Seniya Samarasekera, Assistant Secretary Saliya Weerasekera, Treasurer Nishan Wasalathanthri and Assistant Treasurer Bhathiya Jayakody, while the six Committee Members are Imran Saibo, Mariza Anthonisz, Minha Akram, Nisal Caldera, Kapila Peiris and Ajith Gamlath. Additionally, Gerry Jayasinghe was appointed to the Advisory Council.

The EMA EXCO invites all interested event management organisations to join in. Further details can be obtained from Roshan on 077 732 1338 and Seniya on 077 7729654.