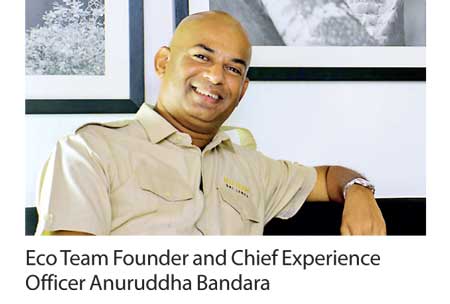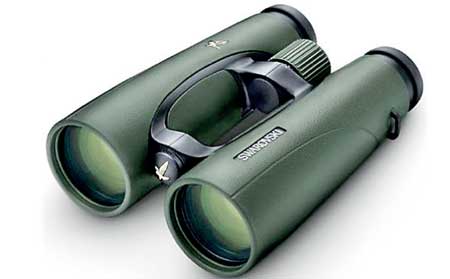 The beauty of nature is best experienced firsthand. Sri Lanka despite being a small island is blessed with bio-diversity that ranges from lush green mountains to rain forests, arid dry zones and of course the endless blue ocean that surrounds us. These eco systems have their own abundance of flora and fauna that have drawn many locals and thousands of tourists from around the globe to the Pearl of the Indian Ocean.

With mammals like the majestic Asian elephant, elusive leopard, crocodiles, regal peacocks and more Sri Lanka has evolved in to a nature lover's haven. Eco Team, one of the pioneers of experience based nature tourism has been in the business of promoting Sri Lanka as a wildlife paradise for more than 17 years. The company was also instrumental in introducing the concept of tented safaris with their 'Mahoora' Tented Campsite, Big Games Camp and the recently opened Ahas Pokuna Bush Walks Camp.

Adding a further dimension to their portfolio, Eco Team recently signed a partnership with Swarovski Optik to market their world-class product range of binoculars, spotting scopes and accessories. The world's best optic brand for nature observation 'Swarovski Optik' brings people closer to nature so that they can truly experience the preciousness of the moment and see the unseen.

Speaking on the partnership, Eco Team Founder and Chief Experience Officer Anuruddha Bandara said, "We are indeed proud to be appointed as the exclusive authorised dealer to market the prestigious Swarovski range. These high-end products are an investment of a lifetime because of their quality and precision. Swarovski has been trusted by some of the most famous wildlife warriors around the world. Through this partnership Sri Lankans now have the opportunity to purchase Swarovski products at competitive prices and can also get existing equipment serviced."

Swarovski's entire product range will be available in Sri Lanka through Eco Team. As at now there are special offers for the Sri Lanka Wildlife and Nature Protection Society and its members. HSBC and Standard Chartered Bank credit card holders could purchase products on a five-year no interest easy payment scheme. Eco Team will come up with similar offers for other wildlife and birding societies in Sri Lanka and will look at tie-ups with other local banks for easy payment schemes.

Promoted globally as the 'must-have' products for all tour guides, nature-based resorts and adventure tourists, Swarovski Optik is a perfect addition for nature trails, bird watching, hikes, and safaris.

For more information on the product range please visit www.swarovskioptik.com or contact Eco Team on 0710 682289 or amgr.mkt@wh.lk.