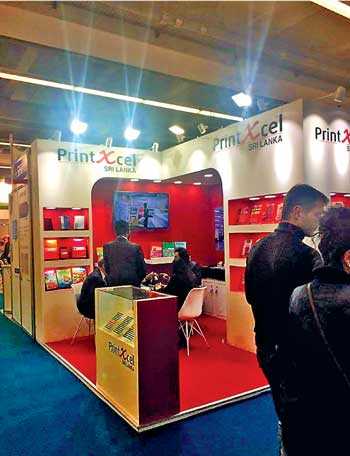 The Export Development Board (EDB) is organising a national pavilion at the Paperworld, the international trade fair for paper, office supplies and stationery. It is sharpening its focus on 'the visionary office' and 'the stationery trends' with a new hall layout.

The four-day expo will present the world's largest range of paper, office supplies and stationery in Frankfurt am Main from 26 to 29 January in 2019.

Sri Lankan companies including Madhawee Printers, PrintXcel, Richard Trading and Srinko Enterprises will display their products, covering writing instruments, school supplies, water and duster colours and other office supplies at the national pavilion, while Digiscan Secure Print Solutions will have its own private stand at the Paperworld expo.

Paperworld showcases world's leading manufacturers and innovative start-ups present what the future holds in store for the modern office and private stationery sector annually. The aim is to present the comprehensive range of products to trade visitors in an ideal environment, thus providing a focused market overview. At the same time, the new arrangement opens up new perspectives that are crucial for fresh ideas, and lead to valuable business contacts.

Apart from Germany, the top 10 visiting countries include; Italy, the United Kingdom, France, the US, China, the Netherlands, Poland, Spain, Turkey and Greece.

Altogether, 1,640 exhibitors from 66 countries made presentations during the four-day fair in 2018. Over 33,000 trade visitors gained inspiration from the latest trends and products. Given the progress in both exhibitor and visitor numbers in January 2018, Paperworld has further strengthening its position as a pioneer in the stationery sector.