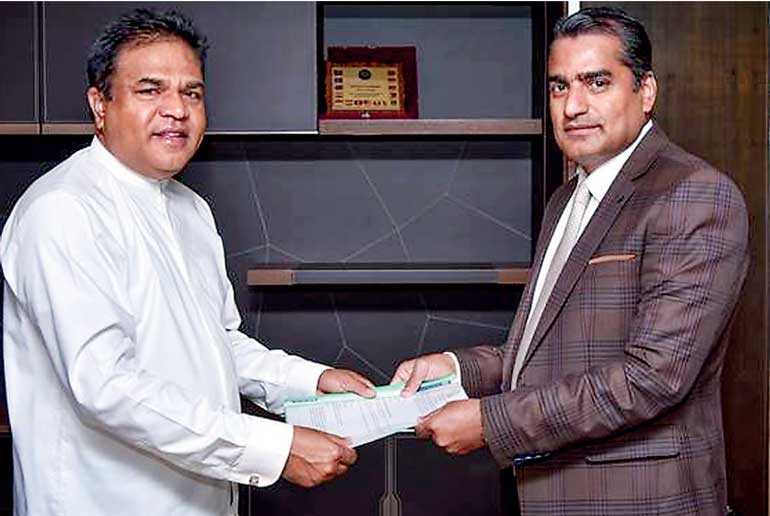 ---
Dr. Senaka De Silva has been appointed as the new Chairman of the Water Resources Board. The appointment letter was handed over by Agriculture and Rural Economic Affairs, Livestock Development, Irrigation and Fisheries and Aquatic Resources Development Minister P. Harrison on Wednesday.

Dr. De Silva holds a Masters Degree in Business Administration from the Cardiff Metropolitan University, England and holds a PhD in the field of Information Technology.

He has served for nearly a decade in the Military Intelligence Regiment and has also served as Head of the Military Intelligence School. In addition, Dr. De Silva has worked at the Plantation Industries Ministry's Foreign Relations Department as a senior consultant and as a Senior Advisor to the Ministry of Janatha Estate Management and Development.

He has also worked as the personal secretary of Field Marshal Sarath Fonseka and has served as the Senior Civilian Relations Coordinator of the Regional Development Ministry when Fonseka was the Minister in-charge. Dr. De Silva is a member of the committee of the Ministry of Fisheries and Aquatic Resources at present and holds the Chairmanships and Directors of several local and foreign private companies. He is also the President of our National Front.