I was very happy to learn from your esteemed paper of 24 December that Dr. Parakrama Dissanayake has been appointed the Secretary of the Ministry of Ports and Shipping and

Southern Development.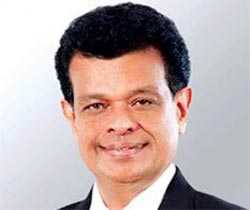 Dr.Parakrama Dissanayake
Dr. Dissanayake's performance as Chairman has been excellent as can be seen from the results of the Ministry for the past few years. He has been very efficient in his performance and therefore, he well deserves the post of the Secretary to the Ministry.
If all administrative officers in Government could perform like him, Sri Lanka could become prosperous very soon.

Gulam Chatoor.