With the current breakdown in economy due to the COVID-19 pandemic, many Small and Medium businesses face huge obstacles in trading their goods. The traditional brick and mortar retail platforms have been shut down for more than a month and many industries are exploring the option of going online. While larger businesses have more resources to attempt this transition, SMEs are limited by factors such as access to capital and technology. Daraz has initiated a timely program that calls out to all SMEs to partner with Sri Lanka's largest online marketplace and enjoy special incentives that will help them rebuild their businesses. Daraz Sri Lanka Managing Director Rakhil Fernando explains the Daraz Seller Stimulus program in detail.
Q: What does the Daraz Seller Stimulus program entail?

We all know that the economy of the country is at an inflection point at the moment, and businesses across all sectors are undergoing a period of uncertainty. Small and medium scale enterprises in retail are especially affected during these times. What Daraz has introduced is a scheme of incentives for all SME sellers who are keen to partner with us, and an invitation to bring their business online so that they have access to customers all over the island. This allows us to support them while also helping them grow their business.One of the main components of the stimulus initiative is that Daraz will not charge any sales commission from sellers for a period of two months. In addition, in order to help these sellers with their cash flow, we have expedited the payment process to ensure that all sellers will receive their sales income within a few days.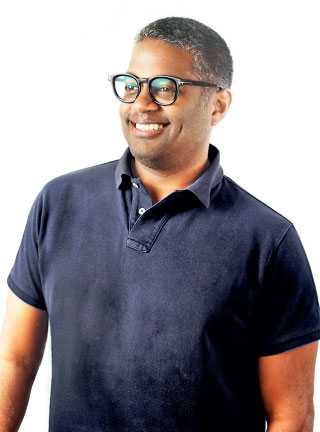 Daraz Sri Lanka Managing Director Rakhil Fernando
---
Furthermore, all sellers will receive free access to Daraz University, which is the training portal on Daraz, where they can undergo swift training on important aspects of selling online. This helps them to further boost their sales. On top of these incentives, Daraz has also decided to absorb some of the packaging costs for sellers, reducing yet another expense for them in the short term.


Q: How many sellers will benefit from the Seller Stimulus program?

Daraz currently has 30,000 registered sellers on the platform. These range from home entrepreneurs, small and medium businesses, as well as large scale multinationals. SME sellers who are already registered with us will benefit from this programme. In addition, we invite all SMEs who are yet to partner with Daraz, to do so now, so that they can enjoy these benefits as well.


Q: What is the cost for Daraz to implement this?

We have allocated Rs. 30 million in resources to come through with all these incentives. Our aggressive marketing and promotions, which help drive more than 150,000 customers to Daraz every day, ensures all our sellers will get the maximum visibility to our audience. We firmly believe that it is time to focus on developing the retail industry and support SMEs.


Q: Why choose SMEs in particular?

Our SME sector is over 500,000 strong and contributes to around 52% of the GDP. This is a large sector and a very important one. When traditional channels are clearly at a standstill, now is as good a time to drive your digital channels in your business. We at Daraz believe innovation can come out of a crisis, and as the largest online marketplace in Sri Lanka, it is our responsibility to lead this change and help SMEs.

During the past month we have seen online adoption exponentially increase. All essential sectors such as groceries, pharmaceuticals, banking have seen their digital channels grow. However, many SMEs do not have the ability to make this shift effectively as it involved many new processes and systems. Daraz is able to offer sellers the ability to sell online at scale to millions of consumers nationwide.


Q: How do you see this initiative affecting the overall retail industry and the economy of Sri Lanka?

Even though this stimulus program is an initiative sparked out of this crisis, helping businesses digitise and sell online is a core principle of Daraz. Online retail is still only less than 1% of the overall retail market size and Daraz aims to increase this to at least 4% by end of 2021. During this pandemic, we have seen the importance of this sector, and how it can especially benefit small and medium scale businesses. Local sellers are very enterprising, and working with a platform like Daraz, will support them to grow their business during these uncertain times.


Q: How can a person partner with Daraz as a seller and receive these benefits?

Well that's very simple. All they have to do is log onto www.daraz.lk and go to the seller sign up page, where they have to fill out the basic details to register, which would take no longer than 2 minutes, and one of our seller team members will then get in touch. The process is designed to help those who are new to online sales and ensure that they are guided every step of the way.


Q: Apart from the Seller Stimulus program, what are the other initiatives Daraz has taken to support the fight against COVID-19?

Daraz has continued to innovate during this pandemic. We have partnered with oDoc, the virtual doctor consultation program, to offer a range of medical services to the general public for free. Daraz users receive consultation, prescriptions, mobile lab services and medicines delivered to their door-step through this. We have also partnered with certain organisations such as UNICEF, Sri Lanka Red Cross, Heal Lanka and Leads Sri Lanka, so that our users can donate to a cause of their choice through Daraz. Finally we have also donated 100,000 masks and 20,000 test kits to the government through our foundation.