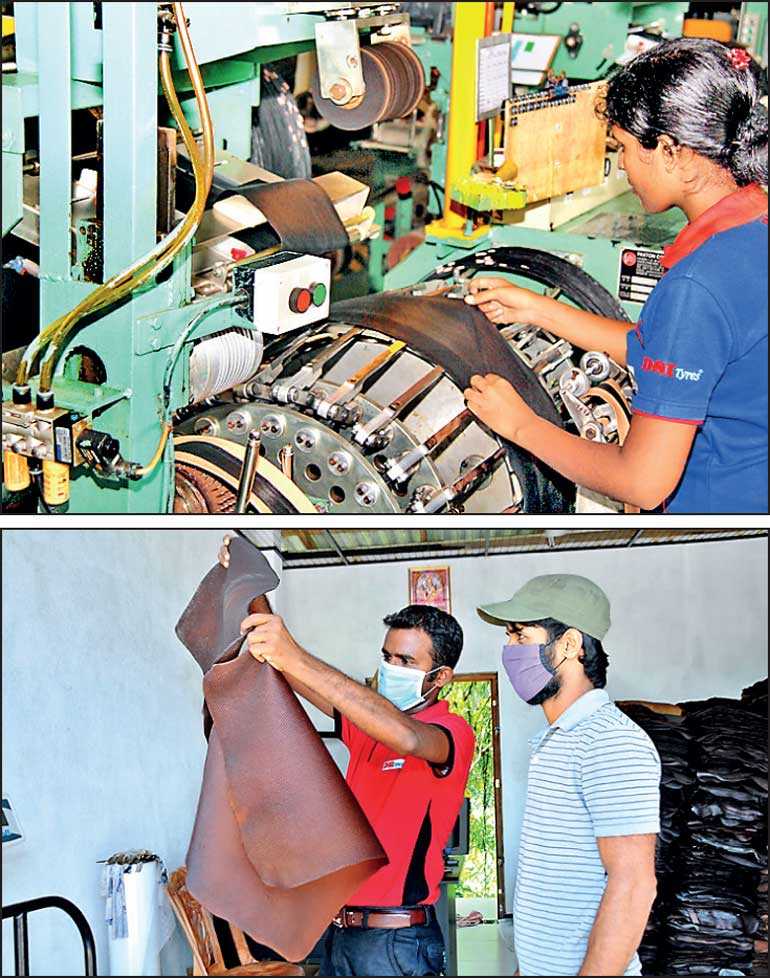 ---
DSI Tyres has made a massive contribution to strengthening the Sri Lankan economy by bringing in large export earnings, whilst saving a significant amount of foreign exchange due to import limits.

The new initiative by DSI Tyres to increase production capacity by 25%, by prioritising local products and supporting the current government's policy of strengthening the national economy, has also given a huge boost to the economic development of the local rubber cultivators. Purchasing the products of local rubber producers from the rubber collection centers in Kegalle, Eheliyagoda and Badalkumbura, DSI Tyres makes a massive contribution to the progress of local rubber cultivation. What is also special is that DSI Tyres did not increase prices this year, in view of the convenience of customers adversely impacted economically by the coronavirus pandemic.

A 100% local company, DSI Tyres is the market leader in bicycle, motorcycle, and three-wheeler tyres and tubes, and has also won over the international market, cementing its position as a pioneer in bringing in foreign exchange to the national economy. A company that has won many local and international awards including the Presidential Export Awards, DSI Tyres' latest victory was the SLIM Turnaround Brand of the Year 2019 award. The company surpassed a number of multinational companies to win this accolade as a local company that has successfully expanded the export market for DSI Tyres to 85 countries.

Contributing to the local job market by providing direct employment for 2800 persons and a further 6,000 indirect employment opportunities, DSI Tyres takes pride in using local knowledge and resources for its innovations. A fine example for this is the Gen X motorcycle tyre that was recently introduced to the local market for the first time. Ranatunga Rajapaksa, the Managing Director of DSI Tyres who strives to introduce high quality products made using local technology; affirms that the Samson Rubber Industries which was born of Sri Lankan soil, will continue to play a significant role to strengthen the national economy, whilst firmly grounded in its local identity.