Training Arena
---
Development Holdings Ltd. (DHPL) recently opened its newly refurbished staff cafeteria named 'Lounge 42' alongside the brand new Training Arena.

The new additions were officially declared open on the first week of January by the Bank's Group CEO and DHPL Chairman Dimantha Seneviratne. Accordingly, Lounge 42 and the Training Arena, situated on the 3rd floor of the DHPL building will be open to the tenants of DHPL and the NDB Bank staff.

The complete renovation of the DHPL Cafeteria (Lounge 42) and the constructing of a new Smart Training Centre (Training Arena) will create more opportunities for potential customers emerging into many new market segments, satisfy the diverse requirements of modern corporate environment and customers, enhance the status of the facility as a state-of-the-art 'Conference Centre' and create competitive advantages on the facilities offered.

The 'Training Arena' added as a new amenity to the concept of a Conference Centre, has incorporated modern and innovative technologies to meet the future needs of the collaborative training and multi-purpose functionalities facilitating small scale customised arrangements as per the requirements of the clients. Meanwhile, the cafeteria – Lounge 42 is an upgrade to the facilities and amenities offered to the tenants of DHPL. It will also be offered as a private space for any corporate dinner or luncheon.

The Bank continues to embrace the modern future and to provide state-of-the-art facilities to their clients and staff.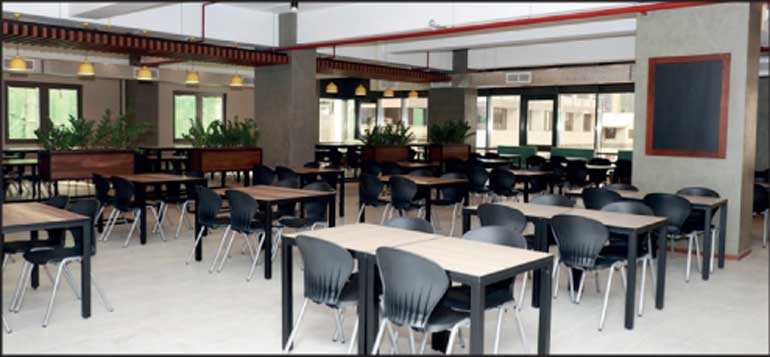 Lounge
---