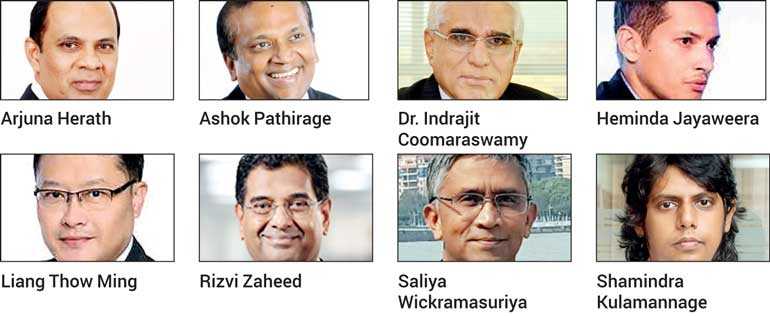 ---
Sri Lanka Economic Summit session 3
---
In July 2019, Sri Lanka climbed up on the GNI per capita indicator formulated each year by the World Bank to become an Upper-Middle Income country. While this is a reflection of the development seen over the last decade, the country will have to avoid getting stagnated in the middle-income trap.
How do we ensure that Sri Lanka's growth is sustainable and inclusive? In Connecting the Dots in Sri Lanka's Economic Journey, a panel discussion at the Sri Lanka Economic Summit (SLES) 2019, we will be looking at several cross-cutting initiatives that will help propel the country's overall socio-economic development. The panellists will also examine how some of the key projects align with the country's overall vision, and what the role of SMEs will be on this journey.

Central Bank of Sri Lanka Governor Dr. Indrajith Coomaraswamy will be the keynote speaker for the event. Panellists at the session will feature Softlogic Holdings PLC Chairman Ashok Pathirage, Sri Lanka Institute of Nanotechnology (SLINTEC) COO Heminda Jayaweera, Independent Energy Expert Saliya Wickramasuriya, Ernst & Young Senior Partner Arjuna Herath and CHEC Port City Colombo Chief Sales and Marketing Officer Liang Thow Ming. Capital Media Ltd. Echelon Magazine Editor-in-Chief Shamindra Kulamannage will moderate the panel.

The SLES is scheduled for 17 and 18 September, and registrations are now open. For further information, please contact Niroshini on [email protected] or 0115588852; or Alikie on [email protected] or 0115588805.