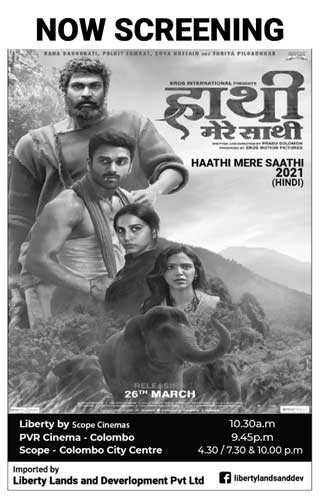 The COVID-19 pandemic has taken its toll on all spheres of our day-to-day life. Perhaps one of the most important industries out of the affected is the education sector. No more career fairs, educational exhibitions, and no more 'uni-hunting'. All interactions between students, especially the fresh out of school post A/L batch, and educational institutes has been limited to computer screens and phone calls.

Taking into consideration these factors, Sri Lanka's most sought-after youth magazine in another pioneering venture will host the countries first-ever virtual education exhibition, 'Next Gen'. The online exhibition will be held on the 27 and 28 March targeting students, parents and teachers. 'Next Gen' will provide you with a platform to meet and draw your entire future career plan with a handful of universities.

"Chokolaate has always considered education a topmost priority and we are pleased to be able to take a step further and present Next Gen, the first ever virtual education exhibition scheduled for 27 and 28 March. Due to the COVID-19 outbreak, many events were halted, decisions concerning education were postponed and many were left indecisive when it came to future studies. Taking this into consideration and with an objective of providing a space for educationalists and potential students and parents to meet, 'Next Gen' was created. We look forward to making this event a success and we thank all our partners for their support," noted Chokolaate's Managing Editor.

The main sponsors of the event will be the University of Central Lancashire, University College Lanka (UCL) and the Chartered Institute of Management Accountants (CIMA), while Eduko Pathways and the International Institute of Health Sciences (IIHS) will be co-sponsors. Deakin University is also on board as Supporting Partner while Kiss FM, Nehemiah Consultants and Pulse will be the Official Radio, Public Relations and Lifestyle Partners respectively.

It is now 'that' season where thousands of students are trying to map out their career paths or trying to decide what and where to study. The only problem is you can only do so much using the Internet. One only goes through this vital period of time once and Chokolaate has made it a mission to provide the maximum assistance to all students to take the best possible decision and make a strong and lasting foundation to their careers.

The exhibition will target a majority of students from Advanced Level and Ordinary Level sections, who are at a stage of decision making when it comes to their higher education. Students will have the ability to log into the website and visit the virtual stalls of the respective universities, where they will be able to interact one-on-one with university representatives via Zoom, direct their concerns and questions via the website or WhatsApp, view university prospectus and other course details online, and even browse scholarship opportunities.

Lock in the dates and pre-register now at https://forms.gle/dFegh8s3vytkZL2M7 or call 0719 998252 for more information.