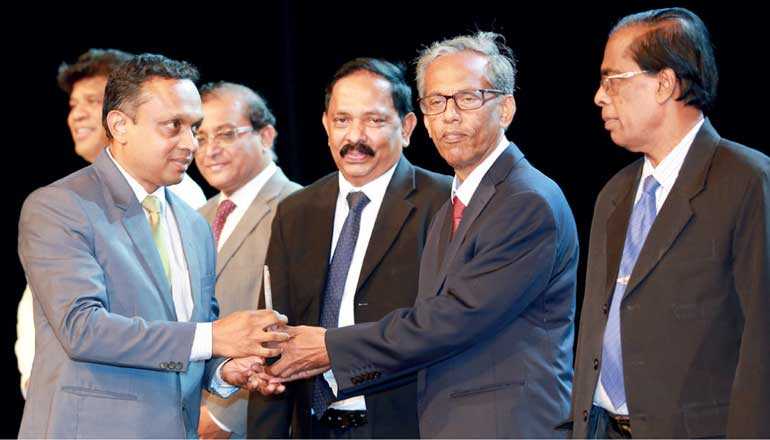 Ceylon Quartz Senior Factory Manager Mahesh Gunaratne receiving the award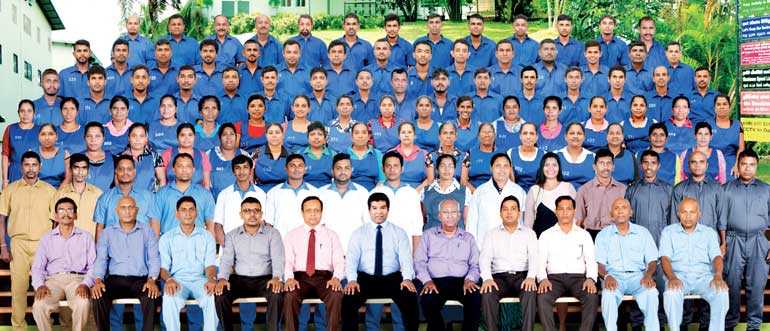 Ceylon Quartz Industries, an affiliate company of the Bartleet Group, shined at the Bhu Abhimani, Haritha Harasara Pranama Ulela 2019 organised by the Geological Survey and Mines Bureau (GSMB) receiving the coveted award of the Best Value Addition Effort in the Mineral Sector in the Year 2018. The award ceremony was held with the aim of creating an eco-friendly country under the patronage of President Maithripala Sirisena, at the Nelum Pokuna Theatre.
Speaking on the achievement of the company, a spokesman for Ceylon Quartz said, "We were able to be honoured by this coveted recognition as a result of our commitment to sustainable practices in the industry. We wish to thank the Chairman of Bartleet group Eraj Wijesinghe, Group Managing Director Bartleet Group Eshanth Wijesinghe, the Board of Directors and colleagues for their support and guidance in receiving this award.

"Also our special thanks must go to our foreign collaborators in Japan/Malaysia – Tatsumori Ltd., their president, board of directors and all team members for their support and guidance. The management and all associates of Team CQIL has been the driving force behind the success of the company and their commitment and dedication helped us to achieve the above accolade which we all could be proud of as one family."

Ceylon Quartz, incorporated in 1991, became a pioneer of producing high purity crystalline quartz filler in Sri Lanka, in collaboration with Nihon Morutalun Company (Japan) who thereafter sold their shares in 1996 to Tatsumori Ltd. (Japan and Singapore). Ceylon Quartz was further strengthened by Tatsumori with their supply of revolutionary machinery and technology for the production of high quality processed quartz powder. The Company's expertise is derived from its primary purpose of producing high purity pulverised quartz powder (Si02) and raw material used as filler (for epoxy/resin) in the manufacture of silicon chips and electronic components.

The company is looking forward to face the new challenges of the next decade by moving to the next level of superiority in the chip industry while becoming the number one superior value added silicon producers in the Asian region and in the global market.

Ceylon quartz comes under the wings of Bartleet Group which is a pioneer and a reputed company established in 1904, with its growth in multiple spheres of business.