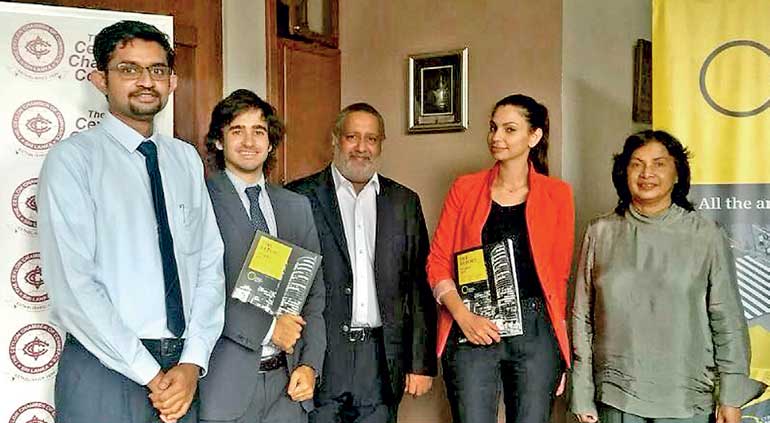 2018 report to focus on 'entrepreneurship and export drive'
Sri Lanka's plans to nurture small and medium-sized enterprises, as part of its longer-term bid to achieve upper-middle-income status, will be explored in a report due out in the coming months by the global research and consultancy firm Oxford Business Group (OBG).

The Report: Sri Lanka 2018 will shine a spotlight on efforts under way to encourage innovation among entrepreneurs with a view to increasing exports, especially international sales of higher-value goods, and boosting competitiveness. New trade agreements will be a key focus, together with the reinstatement of the Generalised Scheme of Preferences (GSP)+ benefits and their impact on exports.

The publication will also include detailed coverage of Sri Lanka's drive to attract investors for its project pipeline, which includes infrastructural development, and plans for the transport and mining sectors.

In addition, OBG will chart the raft of reforms implemented to date and analyse their effectiveness, while considering what the country could do next to increase investor confidence and ensure new growth is inclusive. Topics to be analysed here include Sri Lanka's efforts to improve the consultation process and enhance communication when it comes to relaying and explaining policy changes.

The Ceylon Chamber of Commerce has signed a third memorandum of understanding (MoU) with OBG for its forthcoming publication. Under the MoU, the chamber will assist in the research for The Report: Sri Lanka 2018.

Ceylon Chamber of Commerce Chairman Rajendra Theagarajah said he looked forward to teaming up once again with OBG to highlight the new opportunities emerging from Sri Lanka's economic expansion.

"Public-private partnerships are on the rise, while the need to address capacity constraints as part of the push to diversify exports will also bring openings for investors," he said. "It will be a pleasure to explore these and other exciting developments with Oxford Business Group and, in turn, relay them to decision-makers who are keen to play a part in Sri Lanka's future growth."

Commenting after the signing, OBG's Country Director in Sri Lanka Andrea Tsiachtsiri agreed that Sri Lanka's efforts to open up to the global investment community were yielding results.

"Some structural issues will still need addressing for reforms to take full effect. However, years of growth, rising trade volumes and a strategically advantageous location have provided Sri Lanka with firm foundations on which to develop the national economy," she said.

"The Ceylon Chamber of Commerce is one of the leading and longest-serving Chambers of Commerce in the region, with a membership comprising every area of economic activity in the country. I'm delighted that our team and, ultimately, our readers will once again benefit from the expertise and local knowledge of the Ceylon Chamber."

The Report: Sri Lanka 2018 will be a vital guide to the many facets of the country, including its macroeconomics, infrastructure, banking and other sectoral developments. The publication will also contain contributions from leading representatives, including President Maithripala Sirisena. It will be available in print and online.