CMA Sri Lanka will be conducting a webinar on 'The Future of Finance and Accounting: The Race for Relevance in a Digital World' on Friday, 12 March at 6 p.m. via Online Zoom Platform.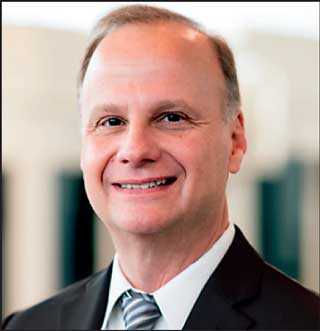 Raef A. Lawson


The Institute of Certified Management Accounting of Sri Lanka (CMA) is the National Professional Management Accounting Institution in Sri Lanka incorporated by Act of Parliament No. 23 of 2009. CMA Sri Lanka is member of the International Federation of Accountants (IFAC) the global body for the accounting profession, South Asian Federation of Accountants (SAFA) the regional body for the South Asian Region and the Confederation of Asian and Pacific Accountants (CAPA) the accounting body for the Asian and Pacific region.

As per the description of the topic, the finance function has long aspired to evolving its role from one of "compliance cop" to that of "business partner". Yet that change has often been hampered by resource limitations and the need to fulfill its traditional responsibilities. Especially now, amid the COVID-19 pandemic, the urgency to assume that expanded role through the adoption of new technologies and leading-edge analytics has never been greater.

New competencies in the finance and accounting profession such as data science are being developed, but not as rapidly as technology is evolving. The profession must speed up the pace of upskilling in data science, analytics, and data visualisation to leverage the new technologies. Additionally, "soft skills", including critical thinking/problem solving, strategy management, and communication are of increasing importance. Failure of the profession to upskill will jeopardise the relevance and influence of the management accounting profession in this fast-moving digital age.

The webinar will be conducted by

Institute of Management Accountants USA Vice President, Research and Policy and Professor-in-Residence Raef A. Lawson, who is an accomplished executive and thought leader, with proven success in designing and implementing world class research and policy programs. Extensive senior leadership experience in diverse settings, including for-profit and not-for-profit organisations. He is an Award-winning author, global speaker and media contributor in the areas of performance management, sustainability, business ethics, corporate governance and accounting education and is a recognised collaborative leader – creative, innovative, results driven and focused on strategy, innovation, and execution. The webinar will conclude with a question and answer session where participants will also have an opportunity to discuss practical applications and obtain clarifications via chat option.

Those who wish to attend are requested to send an e-mail to: [email protected].