The Institute of Certified Management Accountants (CMA) of Sri Lanka has set up a COVID-19 SME Development Committee to assist SMEs and other corporates to overcome post-pandemic challenges.

The Committee was set up by CMA Founder Prof. Lakshman R. Watawala.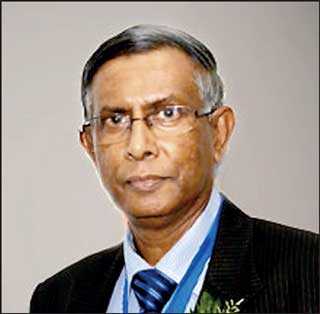 Prof. Lakshman R. Watawala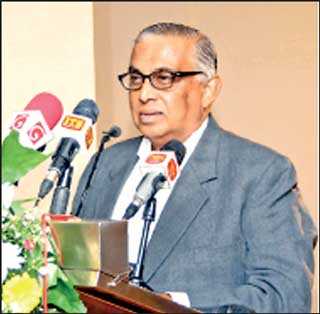 Athula Edirisinghe




It includes representations from professional bodies, chambers of commerce, commercial banks, several volunteer leaders from business and industry, expert professionals from several fields including former heads of government institutions having experts' knowledge and is taking the initiative in representing and following up many priority issues with the government to bring relief to SME sector and other corporates.

One of the bold initiatives taken up by the committee is to take advantage of the current business climate in Japan based on the proposal of the Japanese Prime Minister Shinzo Abe, whose government offered relief to industries shifting out of China to Japan and other countries.

It all began with a news item published in India wherein Government of India was taking the lead to attract these Japanese Industrialists operating in China to shift their production bases to other countries.

Having seen the opportunity for Sri Lankan businessmen too to take the advantage of this shift of paradigm Prof. Watawala, Head of the CMA, Sri Lanka COVID-19 SME Development Committee took the initiative in spearheading a task force to assist Sri Lankan industrialists. His own exposure as a former Chairman of the Board of Investment of Sri Lanka, made him realise that there is an opportunity for Sri Lankan corporates as well to make use of this opportunity offered by Japan which had not been pursued.

To Head the Task Force to attract Japanese trade and investment, Athulla Edirisinghe was handpicked and entrusted the project. He is the Managing Partner of Strategic Management Alliance, a Business Development Consultant having a successful track record in establishing business links for Japanese and Sri Lankan enterprises and is a Past President of JASTECA – Japan Sri Lanka Technical and Cultural Association and a Trustee of JASTECA Trust.

This initiative by CMA COVID-19 SME Development committee had received positive response from the many leading corporates in Sri Lanka seeking Japanese links for trade and investment for their businesses. Industries comprising IT and Communication, Apparel, Pharmaceuticals, Tea, Footwear, Rubber products, Agro Processing, Healthcare, Food and Beverage Manufacturing and Confectionary Sectors are among those showing keen interest.

Several reputed companies were identified by the National Chamber of Exporters (NCE), Chamber of Young Lankan Entrepreneurs (COYLE) and Federation of Information Technology Industry Sri Lanka (FITIS) and shortlisted as companies eligible for submission to Japanese counterparts.

This team has come to a tie up with a Japanese Business Development Consultant who had also worked as a consultant to JETRO Japan to achieve this task. Data obtained from these Sri Lankan companies have been translated to Japanese and posted into a website of the Japanese Business Development Consultant, who is now in the process of drawing attention of several Japanese Companies who are seeking opportunities outside China. JETRO Head office, Japan is also supporting this initiative through their network in Japan. Currently some delays are envisaged due to the mood of businessmen in Japan giving fears of a second wave with re-emergence of several new cases of COVID-19 and restrictions enforced on local travel within Japan.

However from the initial signs of the Japanese Consultant positive responses can be envisaged. Even though there is heavy competition from India and Bangladesh for this initiate , Japanese Consultant feels that there may be interest among Japanese SMEs and other larger corporates who will not want to concentrate too much in one country as this can create a similar situation like what happened with the COVID pandemic causing severe disruptions to Japanese supply chains

Japanese Consultant will render initial services of promoting Sri Lankan facilities to prospective Japanese companies on free of charge basis and once a suitable Japanese party is located and a relationship is established a fee will be levied by the Japanese Consultant for his services.

Apart from this project , CMA COVID-19 SME Development Committee is engaged in several other initiatives such as through the help desk of Chambers to inform SMEs about the new package announced by the Central Bank to increase the concessionary loans at 4% to SMEs, the credit guarantee granted by the Central Bank, support of the commercial banks, making representations to the Government to create a credit guarantee Institution to assist SMEs, recommendations to the government on tax and investment incentive schemes to give a new life and to restart SME activities, preparing a concept paper to the government to create Export Houses which will play a significant role to take the exportable products of SMEs to global markets like in many other successful countries to benefit business in the new normal.

CMA COVID-19 SME Development Committee had through its helpdesks and experts committees have assisted SMEs to gain financial and accounting literacy, assistance in obtaining bank finance, human resources management, entrepreneurship, skills development and training.

Plans are underway to focus on how support can be extended to SMEs in Agriculture and Agro Processing Sector.

Several webinars aimed towards helping SME sector has been organised by this committee.