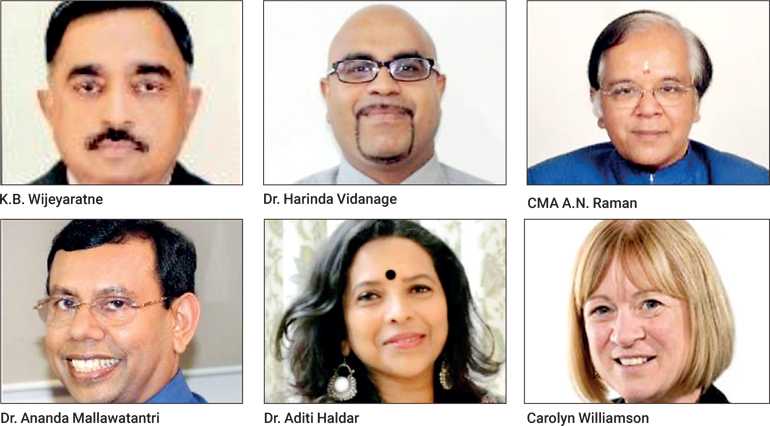 ---
'Sustainable Development Goals, Geopolitical Uncertainties, Climate Change and Sustainable Management of Forests and SDG Reporting'


This year CMA Sri Lanka will be celebrating its 20th anniversary with the CMA National Management Accounting Conference 2019 and Commonwealth Accountants Conference on 9 and 10 September. The inauguration of the Conference Technical Sessions will be on 10 September.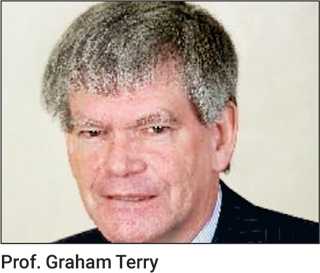 The theme of the conference is 'Sustainability Development Goals Agenda 2030 – The Role of Professional Accountants'.

Technical sessions will be on the theme 'Sustainable Development Goals, Geopolitical Uncertainties, Climate Change and Sustainable Management of Forests and SDG Reporting'.

The introduction session will be delivered by Professor Graham Terry Founder IIRC Ambassador and the Chairman of the session. Professor Graham Terry is an integrated reporting advisor and an ambassador for the International Integrated Reporting Council (IIRC).

He is a professor of practice at the University of Johannesburg where he is co-ordinating courses and research on integrated reporting and thinking. He is a Chartered Accountant (SA) and worked for the South African Institute of Chartered Accountants (SAICA) for 30 years serving in various capacities including Vice President and ending up as Senior Executive: Strategy and Thought Leadership. The session will be co-chaired by K.B. Wijeyaratne; he is the Deputy General Manager of National Savings Bank.

Dr. Harinda Vidanage, Director Bandaranaike Centre for International Studies (BCIS), formerly was an Assistant Professor of International Relations, St. Lawrence University, New York. Dr. Vidanage is political scientist by training and gained his doctorate from the University of Edinburgh, United Kingdom. Dr. Harinda Vidanage will speak on Geopolitical Uncertainties a Salient Risk to Political and Economic Outlook for Sri Lanka in Achieving Sustainable Development Goals Agenda 2030.

CMA A.N. Raman will speak on 'CMA Profession in achieving Sustainable Development'. He was the Past President SAFA, a Commerce graduate from D.G. Vaishnav College of Chennai, a Fellow Member of ICWAI, an Associate Member of ICAI, Fellow Member of CMA – Sri Lanka.

He was also the Chairman of SIRC of ICWAI in 1993 and member of the central council of ICWAI in 1996-99 and 2007-11 terms, Nominated to be the Vice-President of SAFA in 2010 and became its President in 2011 and Nominated to the Professional Accountants in Business Committee of IFAC, USA for the term 2010-12. He is an Advisory Council Member of CMA Sri Lanka.

Dr. Ananda Mallawatantri, Country Representative International Union for Conservation of Nature – IUCN. Before joining IUCN, he served as the Assistant Country Director for Environment Sustainability and Disaster Resilience at the UNDP Sri Lanka and as Senior Advisor and Director for Energy and Environment at USAID for Sri Lanka and the Maldives. He will deliver the speech on 'Climate Change and Implementation of Sustainable Management of Forest Cover'.

Dr. Aditi Haldar will speak on 'Perspectives on SDG Reporting', currently, she is the Director – GRI Regional Hub South Asia and her primary role is to advocate, research, communicate, dialogue with multi-stakeholder constituencies in making sustainability and transparency a standard practice amongst the South Asian region and the global community.

Carolyn Williamson, she is a CIPFA (Chartered Institute of Public Finance and Accountancy) qualified, since 1991. Carolyn is currently President of CIPFA for 2019/20. Carolyn has been a Member of CIPFA Council since 2013, having held Chairmanship roles on the Audit Committee and Student and Members Board, as well as attending CIPFA Council and Board. She will speak on 'Applicability of SDG to the Public Sector'.

The conference is specially meant for Directors, CEOs, Management and Financial Accountants, Managers and Executives in Marketing, IT, Human Resource, Banking, Finance, Insurance, Key Management of State Owned Enterprises and Government, lecturers of Universities, Technical Colleges, Professionals and others in industry, commerce, non- profit institutions and professional bodies. Those interested to register for the CMA National Management Accounting Conference and Commonwealth Accountants Conference please contact Shanthi on 071 4705536 or email: [email protected] for special conference rates applicable to those applying on or before 31 August.