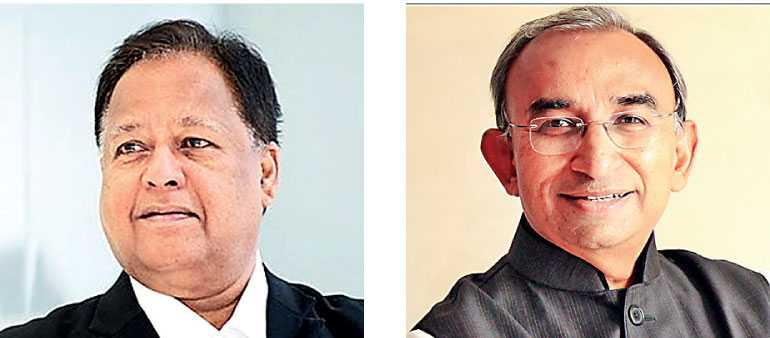 On 28 and 29 August, over 500 delegates encompassing chief executives, CFOs, directors and senior managers in the country will be in attendance for the Summit held under the theme 'From Insight to Impact – Unlocking opportunities'.

The inauguration will take place on 28 August at 6:30p.m. with Minister of Science, Technology, Research, Skills Development, Vocational Training and Kandyan HeritageDr. Sarath Amunugama as the Chief Guest. The key note address is by Prakash Iyer, Motivational Speaker, Leadership Coach and Bestselling author. This event will also be attended by Steven Swientozielskyj, the new CIMA President.

The keynote speaker, Mr. Prakash Iyer, was until recently, the Managing Director of Kimberly-Clark Lever and was earlier the Managing Director and CEO of Infomedia India Limited (formerly Tata Infomedia). Prior to that, Prakash was Executive Director at PepsiCo, responsible for the company's operations in South India and Sri Lanka. He later moved to PepsiCo China as Regional Vice President. An alumnus of IIM Ahmedabad, he started his career with Hindustan Unilever Limited as a Management Trainee.

Apart from being a bestselling author and a leadership coach, Prakash is now an independent director on the board of Xerox India, an advisor to Multiples - (a Private Equity fund) and also served as the CEO of the Mumbai Indians cricket franchise in their IPL title-winning campaign in 2015. Passionate about cricket – and people - Prakash speaks and writes extensively on motivation, leadership, story-telling, teamwork and winning. He is the author of two best-selling books: The Habit of Winning and The Secret of Leadership.

The Thought Leadership session will be held on 29 August (from 8:30 to 4:30 p.m.) where international speakers and academics will deliberate on current and relevant topics.

The sessions lined up for 29 August are:

Future of Finance –Steven Swientozielskyj FCMA, CGMA – CIMA President

Global trends in transforming businesses – the big impact –Dr. Rainer Deutschmann – Group Chief Operating Officer, Dialog Axiata PLC

Disruptive Business Models in Sri Lanka –Peter D' Almeida – Managing Director/Chief Executive – N-able

Psychological impact of the era of Digital Disruption –Boonsiri Somchit,FCMA, CGMA Co-Founder and Partner at Xtrategize Technologies

Unlocking Opportunities – Leading the next generation of Success stories (C-Suite Panel discussion)

Other renowned speakers for the sessions include Dr. Rohantha Atukorala, Ahmed Irfan, Lalith Pinto and Dilmi Weerasinghe.