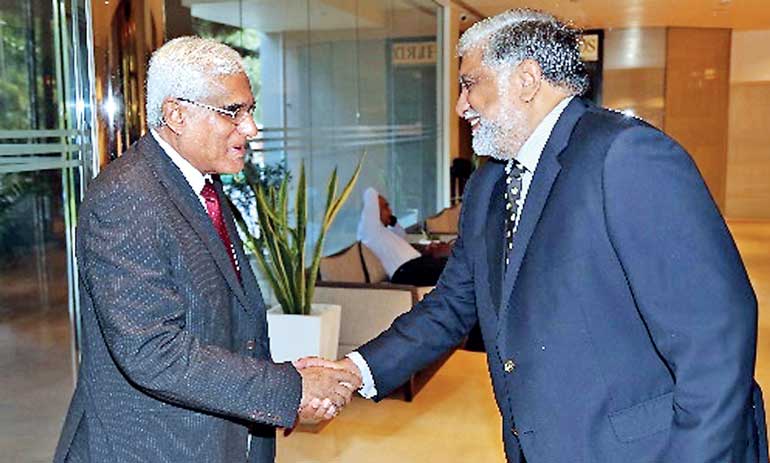 Central Bank Governor Dr. Indrajit Coomaraswamy was the guest speaker at a breakfast meeting organised by the Sri Lanka-Italy Business Council of the Ceylon Chamber of Commerce recently.

The breakfast meeting was well-attended by high-ranking officials from the Sri Lankan business community.

The breakfast meeting, which was held under the topic 'International Monetary Fund (IMF) Monetary Policies on Sri Lanka', commenced with a welcome address from Sri Lanka-Italy Business Council President D.R.P. Abeyasinghe.

Abeyasinghe mentioned that it is the mandate of the council to host meetings with eminent speakers on matters relating to trade, economy, infrastructure and policy.

Dr. Coomaraswamy, who has 30 years' experience in policymaking and providing economic advisory services at national and intergovernmental levels, made the audience aware of the IMF's policies. He explained in detail how loans are granted and their ensuing monitoring process. The IMF is funded by the taxpayers of member countries and as they do not require collateral, they have strict procedures to check whether receiving countries were complying with their loan repayment policies.

Dr. Coomaraswamy's address was followed by an interactive question and answer session. The breakfast meeting came to a close with a vote of thanks from Sri Lanka-Italy Business Council Vice President Anushka Polonowita.