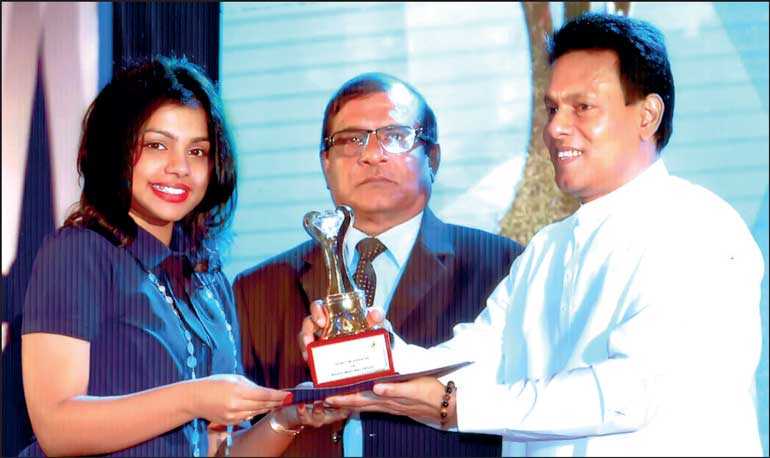 Beehive Industries receiving the Presidential Award
---
The Presidential Awards organised by the National Jem and Jewellery Authority of Sri Lanka presented Beehive Industries with the Gold award for the best gem re-exporter of the year. The awards ceremony was held under the patronage of President Maithripala Sirisena on a grand scale at the Shangri-La Hotel in Colombo. Beehive Industries General Manager Vindya Perera accepted the award from the National Gem and Jewellery Authority Chairman Peshala Jayarathne.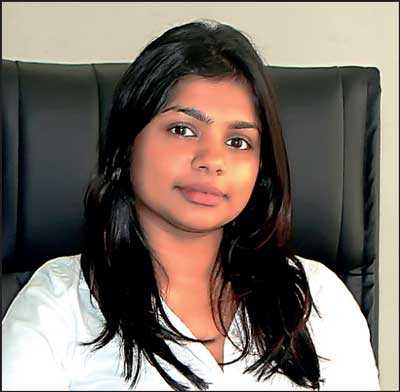 Beehive Industries General Manager Vindya Perera




Vindya Perera who took over the management of Beehive Industries, a leading re-exporter of gems in Sri Lanka. Renowned for its work in the gem re-export industry within the short period of three years, it has managed to outperform several leaders in the industry to make the company number one in the field. Their factory is located at the Kuruwita Paradise Industrial Zone in Ratnapura. Close to two hundred workers work in the Beehive Industries factory where the gems are cut and polished, after which they are re-exported.

Beehive Industries was started by Vindya Perera's father, Rohitha Perera. Vindya Perera was educated in Princeton, Ratnapura, Lyceum International and Royal Institute Colombo and obtained her higher education from the Design University in Australia. At present she also holds the position of Managing Director at the Brilliant Cut Company which undertakes research into gem cutting and polishing, and is also the General Manager of the Hilburn International College. Beehive Industries mainly deal with customers from the United States. By transcending traditional methods to produce modern designs with the use of technology, Beehive has been able to forge ahead in the industry to build a prominent name for itself in the Sri Lankan gem re-exporting industry both nationally and internationally.