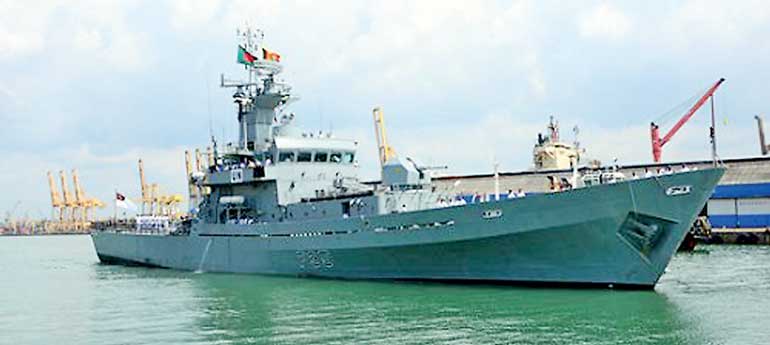 The Sri Lanka Navy, in accordance with naval traditions, welcomed a Bangladesh naval ship at the Port of Colombo on 6 December.

The Bangladesh naval ship Bijoy arrived at the Port of Colombo on a three-day goodwill visit, the Navy revealed.

The Defence Attaché of the High Commission of Bangladesh in Sri Lanka, Commodore Syed Maksumul Hakim, was also present at the occasion.

The Castle-class guided missile corvette of the Bangladesh Navy is 81 meters long and armed with automated anti-ship missiles, an AK-176 main gun and two Oerlikon 20 mm auto cannons.

BNS Bijoy is on its way to Lebanon to join the United Nations Interim Force in Lebanon (UNIFIL).

During the three-day official visit, the ship's crew took part in several programs organised by the Sri Lanka Navy.

BNS Bijoy is due to set sail from the Colombo harbour today.