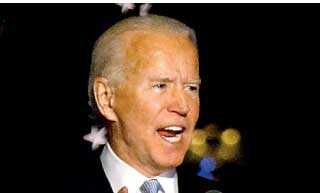 Joseph Biden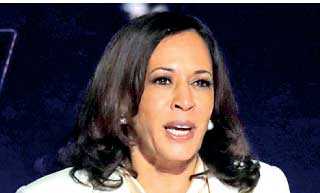 Kamala Harris
---
The American Chamber of Commerce in Sri Lanka (AmCham Sri Lanka) is privileged to extend sincere congratulations to US President-elect Joseph Biden and Vice President-elect Kamala Harris on their historic and decisive election to the highest office.

The US is Sri Lanka's largest trading partner with trade between both countries standing at over $ 3 billion annually. As the business chamber representing the interests of bilateral trade, investment and business relations between our two nations, the AmCham Sri Lanka is excited and poised given the shifts in global trade and supply chain trends, to drive trade and economic relations between the US and Sri Lanka in the years to come and look forward to the phenomenal opportunities that are in store, especially with conducive trade policies.

With bilateral relations between our two nations for over 70 years being entrenched upon mutual interests and a shared commitment to the ideals of democratic governance, it is a proud day for Sri Lankans to stand together with their American brethren to salute progressive democracy and social equality, which is striven to attain for a free and fair world for all.

Additionally, as the nation which boasts the first-ever female Head of State in late Prime Minister Sirimavo Bandaranaike, it is indeed a proud moment to look upon the election of Kamala Harris, as the first female Vice-President of the US, for which AmCham extends to her its best wishes.

It wishes President-elect Joe Biden and Vice President-elect Kamala Harris all success and blessing as they lead the great nation of America.