The American Chamber of Commerce (AMCHAM) in Sri Lanka yesterday conducted a workshop titled 'Effective Security Measures for Corporates'.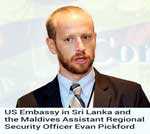 This special security briefing was organised along with the US Embassy in Sri Lanka along with the support of the Overseas Security Advisory Council (OSAC) and was conducted by US Embassy in Sri Lanka and the Maldives Assistant Regional Security Officer Evan Pickford.

Physical security, Guards, Internal Security, Monitoring, Planning, Emergency Response Capabilities were some of the areas covered at this briefing.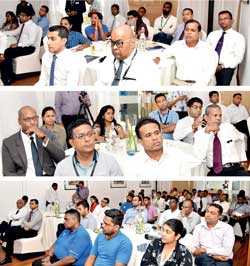 Founded in 1992, the American Chamber of Commerce (AMCHAM) Sri Lanka celebrates over 25 years of bringing together US companies as well as local companies doing business with the US. AMCHAM is seen as one of the most dynamic and influential business chambers in the country, promoting activities that would encourage and stimulate investment by US companies, supporting the ongoing business operations of its members and encouraging bilateral trade between the US and Sri Lanka. - Pix by Ruwan Walpola