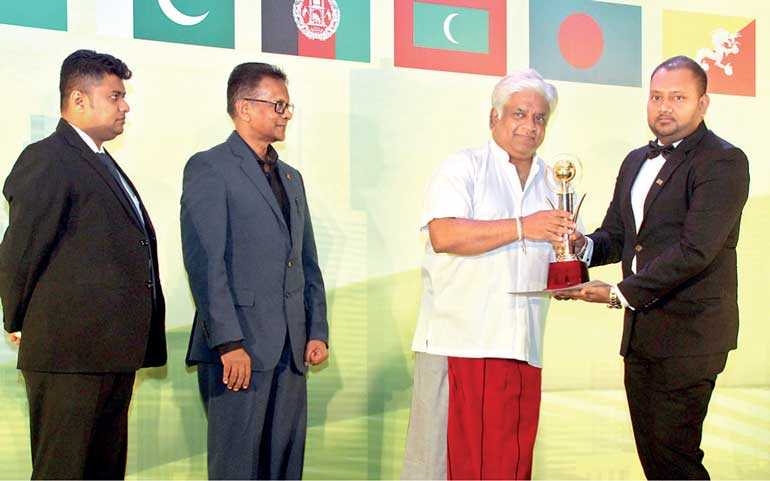 Anushka Fiber Industries based in Katunayake with ISO 9001:2015 UKAS Certified company, the quality management system accredited by Bureau VERITAS Lanka Ltd., won two awards at the South Asia Business Awards 2019 (One for the Fibber Product Manufacturer of the Year 2019 and the other one for the Young Entrepreneur of the Year 2019).
According to Managing Director Deshabandu Anushka Fernando, his organisation is an excellent organisation because they manufacture and supply all kinds of FRP products such as heavy-duty factory furniture, storage bins or trolleys, kids play area equipment and any other customised industrial products. Also, the leading suppliers for both indoor and outdoor children's play equipment and school furniture.

Anushka Fiber Industries was established in 1995 as Anushka Fiber works. It started with a capital of Rs. 10,000 in rented premises. In 2007, the management was given the full responsibilities to Anushka Fernando as they have migrated to New Zealand.

A fresh start for the business was started at 2009 by Anushka Fernando and the name was changed to Anushka Fiber Industries. Subsequently the growth in the business requirements diversified to different segments as AF Sports Goods, AF Marine Industries where AF Sports Goods have secured Sole Agency in South Asia with Guangzhou Family of Childhood Toys Co. Ltd, China.

They now have an asset base over Rs. 50 million and Annual Return on Assets by minimum 40%. With over 24 years of experience in this industry they have acquired good knowledge of the industry while capturing a large market share.

Speaking to the media Anushka Fernando said that they would be highly satisfied to receive this valuable award after a tough completion among companies of this category and vowed to be the market leader in the near future.

He also assured a highly satisfied and quality service would be given to their loyal and new customers. The Managing Director's primary objective is to meet the current demand in keeping with the market trend. Anushka Fibre Industries Product Innovation and Development is carried out as per the customers' specific requirements.