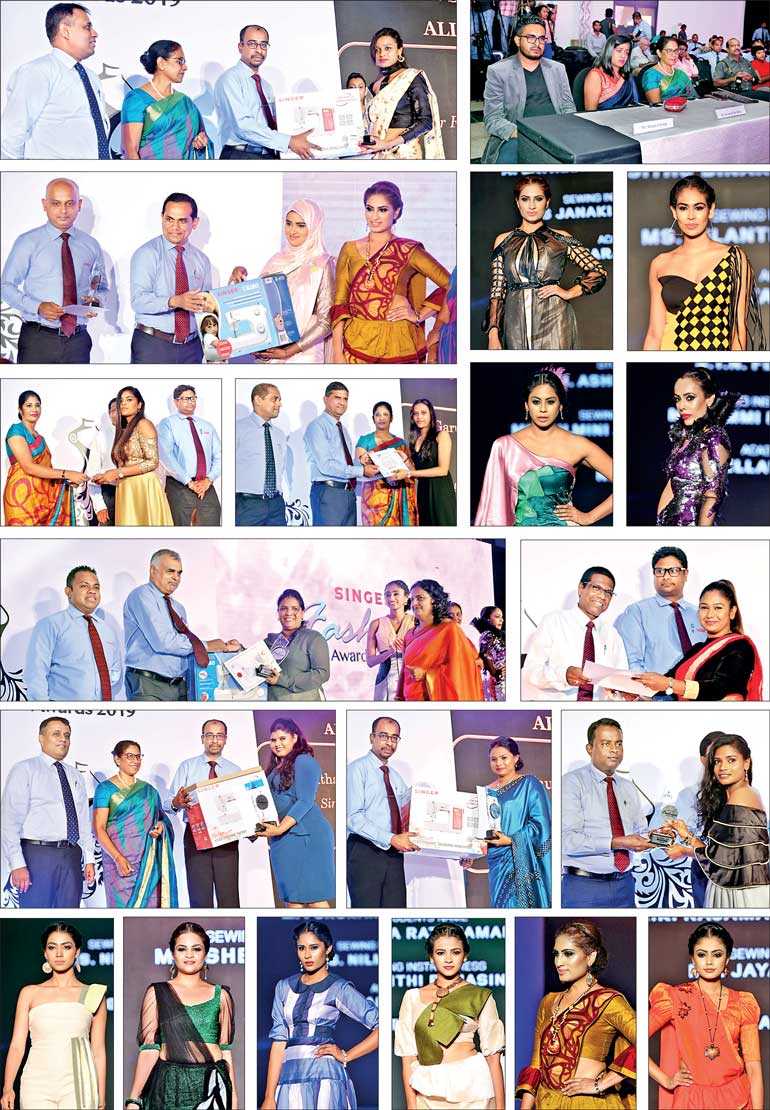 The Singer Fashion Awards 2019, recognising the efforts of fashion diploma students pursuing the course from the Singer Fashion Academy, held their annual fashion show and awards ceremony recently at the Sirimavo Bandaranaike Memorial Exhibition Centre, BMICH.

This year's event showcased 60 creations from 49 students who were selected to display their work on the ramp. This figure was narrowed down from an initial selection of a total of 150 designs. However, the main highlight of the fashion show this year was taking the event public where a wider audience were able to witness the event unfold where earlier shows and awards ceremonies were only conducted and limited to the students, their families, friends and Singer staff.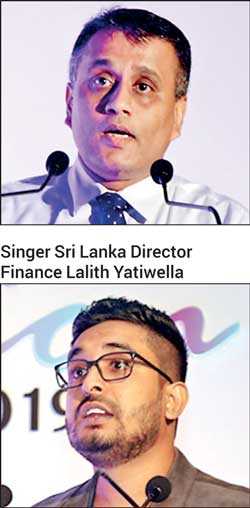 This year, the show attracted industry professionals, public figures and many other noted names along with the general public who were encouraged to attend the fashion shows, turning into another entity to be included into the annual calendar for upcoming events in Colombo from now onwards.

The fashion show was held concurrently with the awards ceremony where fashion students competed under the categories of Kiddies Wear, Gents Wear, Kandyan Wear, Casual Wear, Office Wear, Indian Wear and Evening Wear.

Prior to selecting their concepts and creatively getting hands on with what inspires them, students receive an intensive free one-day workshop for selected students where they obtain hands on exposure and insight from industry experts who conduct relevant sessions and educate the students on how to work up a design to meet a commercial level.

The students are taught how to create a mood board, which is a collage of various creative components such as the fabric they have in mind to use, buttons, thread, inspirational images etc. that would assist them in putting across an idea or concept based on a certain topic that the students choose to ultimately, create.

Resource persons for this year's show included visiting lecturer at the Singer Fashion Academy Josie George who is also a social entrepreneur, Dr. Jayamali De Silva from the University of Moratuwa who contributed from an academic angle and MAS Holdings Senior Designer Ranga Guruge, who gave his insight from an industry expert angle. All three experts were also part of the judge panel who selected the final 49 students who were to showcase their designs at the show.

Their role was to evaluate each mood board from each student and select between 12 and 15 concepts from each category. Student's whose mood boards did not make it to the finals however, received valuable and critical feedback from the judges on why they were not selected and were given tips on how to further improve on their concepts in future. In addition to the fashion show, awards were given out to 69 students who received their Diplomas in Scientific Dressmaking and 13 students received the Diploma in Machine Embroidery. 34 students who had completed the certificate level of the newly introduced Fashion Designing program too received their certificates on this occasion.

Commenting on the work showcased by their students this year, Singer Sri Lanka CEO Mahesh Wijewardene stated: "I would first like to congratulate all the diploma students and award recipients from this year's Awards Show. The result you have seen is testimony to the initiative Singer has taken towards helping to create entrepreneurs and give them an opportunity to pursue a career in fashion. Our aim at Singer is mainly towards helping uplift youth and we consider this as a social responsibility in educating youth in Sri Lanka."

Every year, the Singer Fashion Academy moves one step ahead in terms of elevating the standards of their fashion events and this year was no exception. With many more changes already forecasted in the pipeline, the audience this year were in for yet another treat where they were able to catch a glimpse of the design process of each student, from start to finish, in the form of a video story for the audience to watch, prior to each model making their way on the catwalk. The concept was highlighted showing the inspiration behind each design before the design outcome was displayed, helping to add a sense of intrigue and awe into the audience who were present to witness the spectacle. At the end of each segment, the winner and runner-up from each category was selected and rewarded at the event. The Singer Fashion Academy looks towards introducing new awarding criterions for next year's event and look set to work on tapping into even more noteworthy elements such as sustainability for example. Next year, the fashion show anticipates the inclusion of awards for the most sustainable outfit, the best commercial outfit and the most innovative outfit to name a few.