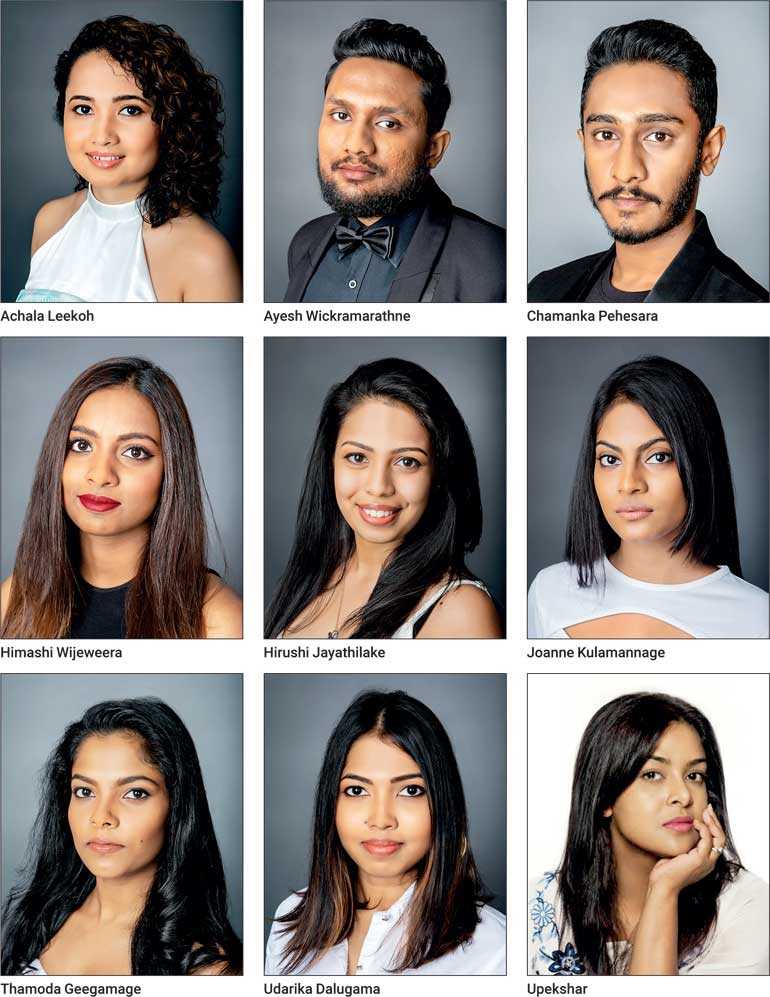 ---
Years of focus on design development reaps a high-quality Emerging Designer line-up this season
This season, CFW sees the highest participation of high potential emerging designers, a testimony to the development of the next generation of designers which will be showcased on 19 March.

The showcase will be held at the spectacular 35th floor of One Galle Face Tower, overlooking the magnificent cityscape of Colombo. Under the guidance of CFW, each young designer will also incorporate CFW's Responsible Meter, where every garment will be given a score based on how responsible, accountable and transparent it is.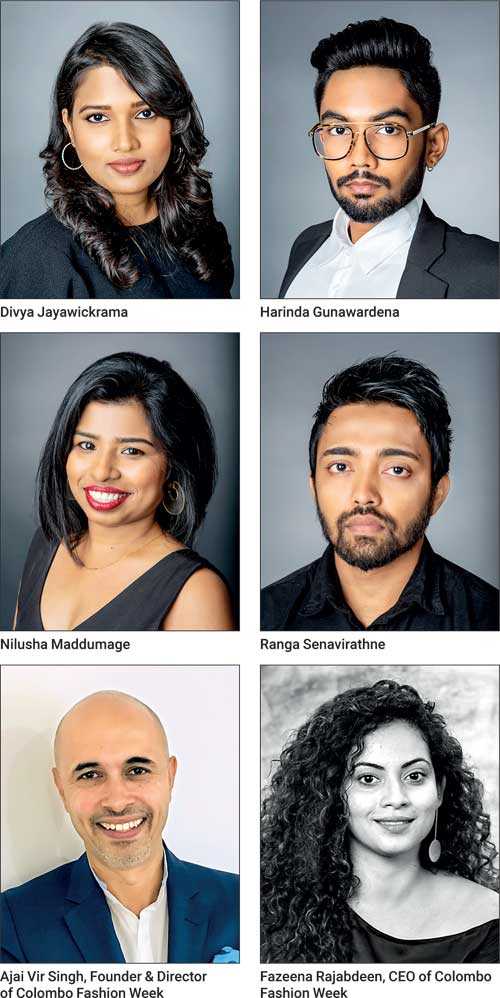 Nurturing the next generation of Sri Lankan fashion designers has been the key focus since the inception of HSBC Colombo Fashion Week. The design development system of CFW has always been an integral part of the platform and became an important format for CFW with which to mentor, train and groom the next generation of fashion designers. The 'Emerging Designer Showcase' focuses on honing the skills of young designers and providing them with a platform to showcase their creative talent.

Since the introduction of this platform, HSBC Colombo Fashion Week has witnessed an increasing number of designers who approach it annually with the intent of launching their career in fashion using it as their platform of choice. Over 90% of both established and up-and-coming designers in the country today began their journey in fashion with CFW. This is a testament to the platform's authenticity and commitment to engender a self-sustainable infrastructure for emerging designers.

Over the years, the quality of emerging designers has progressively improved and in 2020, we have seen the fruits of these efforts as we had the biggest pool of applicants for emerging designers to date. The calibre of next generation designers has improved tremendously, so much so that we have twice the number of designers showcasing this season, 13 in total, as opposed to just eight designers which is a considerable improvement.

"It's been delightful to see 13 high potential young designers showcasing this year. Although our quota for each day's showcase is seven, we couldn't help but select 13 deserving young designers because of the evolved design thinking displayed in their collections. It's always exciting to present the next gen as that reflects on the work that has been put in throughout the years into the future. This is a testimony to the design development system that CFW has established and continues to focus year on year," said Colombo Fashion Week Founder and Managing Director Ajai Vir Singh.

Each emerging designer who will be showcasing has been carefully mentored through the creative process by the CFW mentorship panel to help them refine their skills. Each designer was guided on design thinking, collection planning, fashion marketing, brand presentation and retail feasibility over a period of three months.

The collection planning aspect was guided by Upeksha Hager, a senior fashion designer with over a decade of experience in the fashion industry, while the rest of the program including fashion marketing and retail is led by Colombo Fashion Week CEO and Director Fazeena Rajabdeen. The program is a result of the overall design development system for Emerging Designers which was crafted by Singh.

"Establishing the Next Gen has been one of the objectives of our developmental system since inception. Every year we raise the bar and streamline this platform to adapt and allow more participation in this segment. This season we showcase 13 designers, whose point of view has been nurtured and strengthened to create the future of our fashion system," said Rajabdeen.

Aside from being presented with the opportunity to understand the intricacies of how one of the four main fashion events in Asia function, the designers are enriched with the know-how on fine-tuning their collections to better appeal to the market. Through the showcase, designers are also exposed to a diverse audience which would be comprised of established designers, editors, buyers and influencers, both on and off the runway and particularly in terms of fashion retail. Every young designer was also immersed in Responsible Fashion, encouraged to think sustainably and design with a disposal mindset. Each of them has incorporated CFW's new evaluation tool, the Responsible Meter, into their collections and every garment will carry a score depicting how responsible, accountable and transparent it is.

On its journey of developing fashion in Sri Lanka, Colombo Fashion Week has formed strategic partnerships with Sri Lanka's leading and like-minded brands. HSBC as the Title Partner; Hilton Colombo as the Official Host Hotel, TRESemmé as the Official Hair Care Partner; Shangri-La Hotel Colombo as the Official Hospitality Partner; Vogue Jewellers as the Official Jewellery Partner; Vision Care as the Official Eyewear Partner; High Commission of India as a strategic partner presenting Indian designers; Jaguar Land Rover as the Official Automobile Partner; Hameedia; Dialog Club Vision; Ramani Fernando as Official Hair and Make-up Partner and Emerging Media as the Outdoor Digital Media Partner. All of these entities share and extend their support towards the vision and aspirations of Colombo Fashion Week.

This season of HSBC Colombo Fashion Week will take place from 18 to 21 March, with the Emerging Designer Showcase held on 19 March. For more information on Colombo Fashion Week's Summer 2020 edition visit the official website www.colombofashionweek.com. Follow Colombo Fashion week on Instagram (@colombofashionweek) and Facebook (@colombofashionweek) for the latest updates, photos, videos and more.