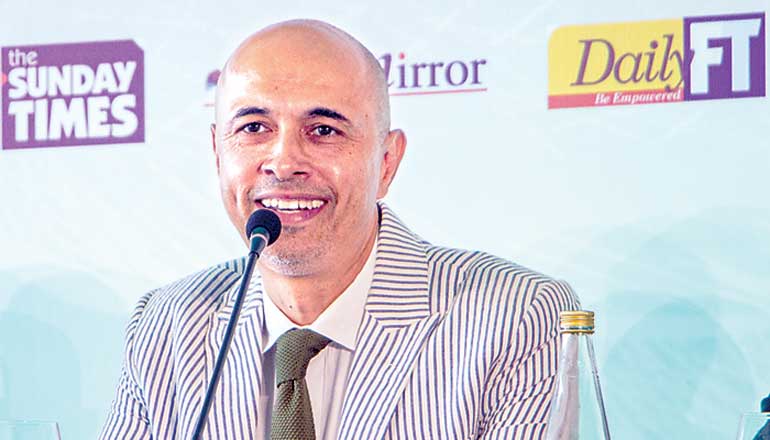 CFW Founder and Managing Director Ajai Vir Singh
---
Five high-potential designers to be selected in 2022
---
With HSBC Colombo Fashion Week 2022 (CFW) scheduled for later this week, the organisation has announced the launch of the HSBC Fashion Fund for Emerging Designers, as part of its Emerging Designer program.

Commencing this year, and going forward, five high-potential emerging designers will be selected and supported by this new initiative. The HSBC Fashion Fund aims to help rejuvenate and spur on creativity and innovation within Sri Lanka's fashion and design industry, which has faced severe challenges since 2020, with established players struggling and newcomers facing business closures and other hardships.


CFW Founder and Managing Director Ajai Vir Singh said: "I am very pleased to announce this new support-focused Fund and really thankful to HSBC for collaborating with us in this regard. Our partnership with HSBC extends over 15 years and they have clearly understood our vision. Today, as a result, we have been able to create this fund to support younger designers. As we move forward, this Fund will be developed further, based on the learnings and feedback we gather along the way. The establishment of the HSBC Fashion Fund for Emerging Designers is a great victory for the industry in Sri Lanka in terms of creating an environment that is conducive to fostering new and emerging talent."


CFW has worked tirelessly, since its inception in 2003, to uplift, mentor and promote the fashion design industry in Sri Lanka. Continuing to collaborate with its long-standing title partner HSBC, commencing this year, the HSBC Fashion Fund for Emerging Designers will help to support and kick start the fashion journeys of Sri Lanka's most promising new designers. This year alone, five Emerging Designers will be selected through a transparent selection process. These candidates will be supported by the Fund and CFW, both financially and in terms of mentorship and business guidance. The launch of the HSBC Fashion Fund comes at a time when the industry, particularly younger designers, need as much support as possible to mitigate the challenges created by the global pandemic and spur a recovery within the industry.


Commenting on CFW's Emerging Designer Program, Vir Singh added: "Our Emerging Designer program is very personal to me and remains one of our most important initiatives. We embarked on it very early on in our journey as there weren't many designers when we began in 2003. Thus, developing design talent became a priority and has remained so till now, and it will continue to remain so for the foreseeable future, as Sri Lanka is a growing and emerging market in terms of fashion design. We hope to gain more traction for this initiative in 2022, and move to even bigger things in the future."


CFW's Emerging Designer program has been an integral part of Colombo Fashion Week since its inception, having paved the way for many well-known names in the industry today. CFW's Design Development System has directly impacted close to 80% of fashion designers in Sri Lanka today, with the program having evolved over the years, based on market feedback, to be as effective as possible. CFW, which is a developmental platform by nature, has also created various programs to provide a support system for young designers embarking on a career in fashion.


The Emerging Designer showcase program is open to all fashion schools, with ever increasing participation. In 2020, this program saw 100 applications and last year, in 2021, over 120 applications were received. Applications and the selection process for the Fund have already commenced and more details are available on CFW's digital pages.


Expressing support for the program, HSBC Sri Lanka and Maldives CEO Mark Surgenor said: "We are proud of our longstanding partnership with CFW and the progress we have made to support and showcase talented designers in the country. As we celebrate 130 years, as the leading international bank in Sri Lanka, the emerging designer fashion fund is yet another step in our efforts to provide an opportunity for the next generation to think big and broaden their horizons, connecting to our purpose of opening up a world of opportunity for our customers. We look forward to this year's program and wish all designers the best of luck on their journey."

HSBC Colombo Fashion Week 2022 will take place from 24 to 26 February and will see over 30 collections showcased and presented by emerging and prominent Sri Lankan and international designers.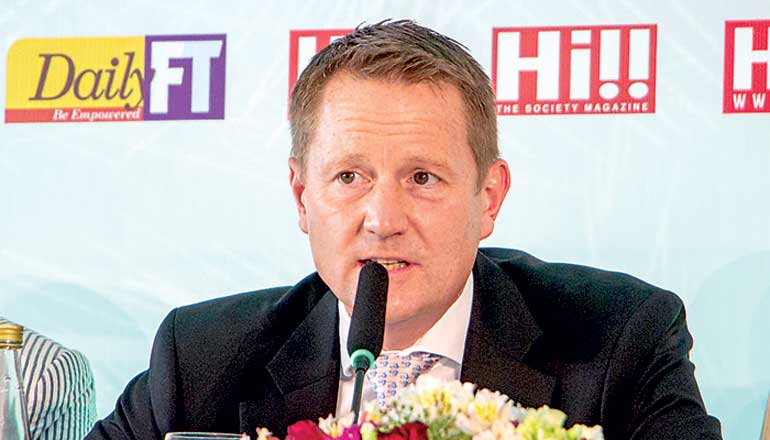 HSBC Sri Lanka and Maldives CEO Mark Surgenor
---