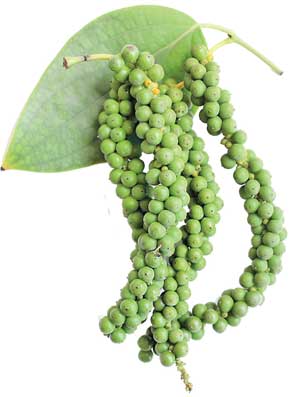 This first of its kind event is being organised by the Black Goad League (BGL), and will be held from 11 to 13 November in Chikmagalur, Karnataka India, with technical support from the Indian Institute of Spices Research in Kerala, the Spices Board of India in Kerala, and several private enterprises.

The event will be inaugurated by Smt. Nirmala Sitharaman Union Minister of Commerce and Industry and Shri Ananth Kumar Union Minister of Chemicals and Fertiliser.

Over the last two years the BGL has emerged as a dedicated Pepper Growers Forum with strong links to the Global Pepper Community. The focus of the BGL is on educating pepper growers on the basic and technical aspects of black pepper from nursery to harvest including best agricultural practices of the world with class room training and field demonstrations.

It is noteworthy that producers of Black Gold League in Karnataka, India obtain yields per hectare more than 10 times the Sri Lankan National average per hectare. Also the Chikmagalur area in Karnataka is one of the best pepper and coffee producing areas in India.

The theme of the Global Pepper Conference (GPC) 2016 is 'Showcasing the intrinsic value of shade grown, ecofriendly, sustainable pepper production with traceability'. It aims at chartering a course to unleash the value of Indian Pepper which is shade grown and ecofriendly with an emphasis on clean and safe pepper with traceability.

The President of the NCE and Founder Chairman of the Spice Council of Sri Lanka Sarada De Silva has been invited to participate and address the conference to contribute his valuable scientific, agronomic and technical knowledge, as one of the prominent speakers. His participation will enrich his experience related to the deliberations at the conference, and will be beneficial to all stakeholders of the pepper industry in Sri Lanka.