The island-wide competition held to recognise various acts of community service rendered by the business community in the country, organised by the Department of Labour together with the Ministry of Labour and Vocational Training, was graced by President Maithripala Sirisena, State Minister for Labour and Vocational Training Ravindra Samaraweera and Minister for Labour W.D.J.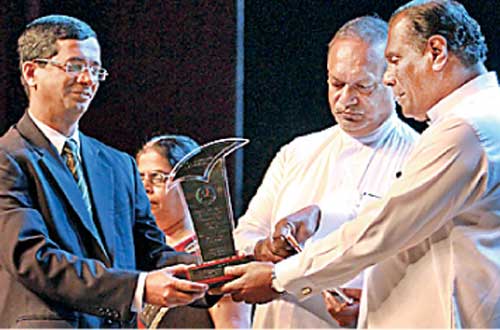 Seneviratne on 17 December. Among the many winners it recognised was the Pitigala Athukorala Tea Manufacturing Company, part of the Pitigala Athukorala Group, which won the Gold Award in the Medium Business Category.

The Athukorala Group has been previously recognised both locally and internationally for its standards, having been accorded the prestigious ISP 22000:2005, HACCP, and ETP certifications. In 2012 and 2013 it won an award at the Plantation Awards Ceremony, from the Matugama area in the country for its tea manufacturing; in 2012, 2013, and 2014 it won awards from the Chamber of Commerce and Local Industry in the form of the FCCISL Silver award for Excellence from the Southern Province. It has been accorded numerous other awards and accolades as well, including the coveted Silver Award in the Manufacturing Category and the Bronze Award at the National Level from the Chamber of National Commerce and Industry (CNCI).