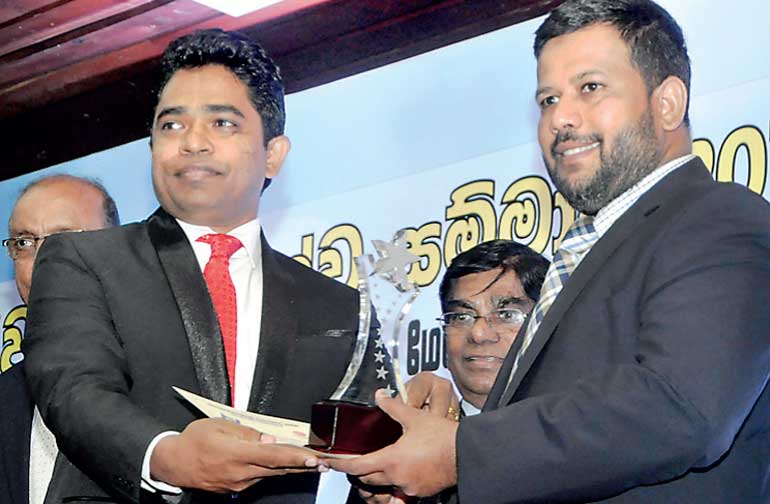 Nature's Agro Products Lanka Company which exports value-added cinnamon and coconut products as well as many spices-based products has been honoured thrice at the Entrepreneur 2016, Western Provincial Awards ceremony organised by the National Chamber of Commerce of Sri Lanka and National Entrepreneurship Development Authority.

They secured the best exporter award in the large-scale section, the award for the best efficient producer and achievement award in the section agricultural, fisheries and animal products. Nature's Agro Products Lanka exports their products to 20 countries including South Korea, Japan, America, New Zealand, Australia, Bolivia, Ecuador, China, Spain and Saudi Arabia.

They are known for value-added products related to cinnamon and pure coconut oil. Virgin coconut oil, diabetic killer tea, slimming tea (of 100% cinnamon and bee honey), nutmeg, black pepper and several other value-added agro-based products are among them. The Nature's Agro Products Lanka is the proud owner of ISO 22000, HACCP and several other international standards. Its mission is to produce what is natural to promote human well-being. "We aim for innovation and that is our goal. We need to invent and win the world. Therefore, we are constantly in research," said Chairman Samantha Punchi Hewa.