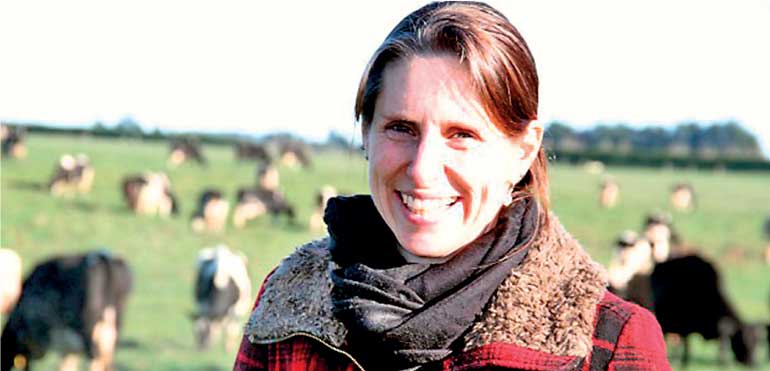 West Otago dairy farmer Marloes Levelink will travel to Sri Lanka this year to work with Sri Lankan dairy farmers
Stuff: West Otago dairy farmer Marloes Levelink will travel to Sri Lanka this year as part of a new farmer volunteer scheme to work with Sri Lankan dairy farmers.

Levelink is one of four dairy farmers – including Troy Doherty, from Bay of Plenty, Tim Phillips, from Waikato and Murray Douglas, from Northland – who will spend a month at Fonterra's new demonstration and training farm in Pannala, near Colombo.

While in Sri Lanka they will work with local farmers and Fonterra supplier relationship officers on areas including nutrition, prevention and treatment of mastitis and how to run a farm as a business.

The new farm and scheme are both part of the Co-operative's Dairy Development program.

It supports the growth of sustainable dairy industries in key markets where Fonterra operates, including Sri Lanka, Indonesia and China, by sharing its expertise and working together with local farmers, governments and industry players.

The new farm, due to be opened at the end of this month, will help Fonterra and its partners increase local milk collection, improve milk quality and lift farmer incomes. Fonterra Brands Sri Lanka Managing Director Sunil Sethi said the Co-operative had been operating in Sri Lanka for 38 years and was committed to creating stronger farmer families by sharing its knowledge and expertise.

"Fonterra has over 100 years of dairy farming experience and our co-operative structure is built on innovation, an attitude of working together, and a willingness to try new things. This has allowed New Zealand farmers to develop practices and processes that work in New Zealand's unique environment and climate. This is what we're looking to bring to Sri Lanka, working with partners and farming families to find the best farming system that complements the country's climate and terrain."

Sethi said through training and education they could support local farmers to produce higher quality milk which would create a more economically viable and sustainable local dairy industry to help meet the growing demand for fresh dairy products.

12 Indonesian farmers travelled to New Zealand last year as part of the annual scholarship program that helps develop local dairy farming capability through hands-on training.