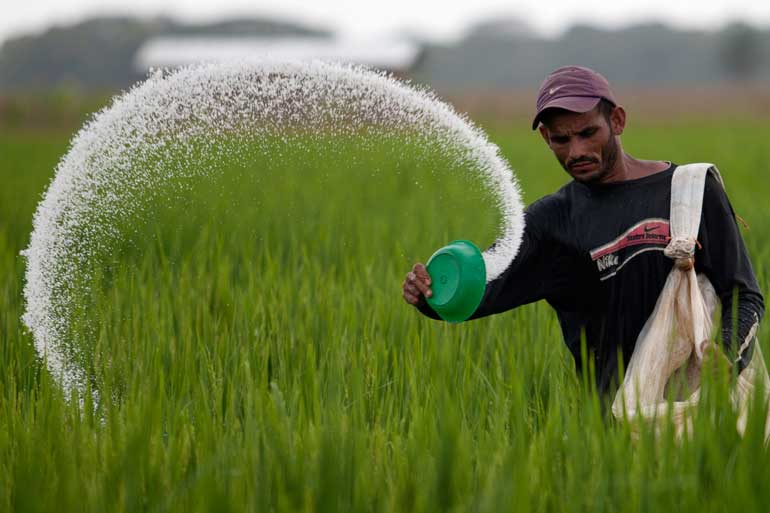 Reuters: Flagging fertiliser prices are set for a further fall which will likely drive some high-cost Chinese producers out of business to help ease a stocks overhang and lift prices later in 2016, one of the world's largest producers, Russia's PhosAgro, said.

Chief Executive Andrei Guryev said he expected prices for phosphate, potash and nitrogen fertilisers to weaken by at least another 10% after dropping 30% in the past months, a steeper than usual fall during slack winter demand, which sent stocks ballooning, including those in key consumer India.

"The market must bottom out. Prices could fall by another 10% in the next few weeks," Guryev said. "We need to reach the bottom first to reduce stockpiles and begin to grow again."

Guryev declined to say whether the price drop would be driven by PhosAgro itself but said the company, which has increased output by about one million tons over the last two years to 6.8 million tons, would continue growing production.

"Sometimes, it is quite positive for the market to drop one level down because that is the only way to find a lift which will take you up," he said in an interview.

PhosAgro is the world's third-largest producer of phosphate rock, an essential agricultural nutrient. It also sells compound fertiliser, a blend of processed phosphates, nitrogen, potash and often sulfur.

Guryev said he expected prices for key fertiliser diammonium phosphate (DAP) to drop around 10% to $320 per ton on a free-on-board basis, before recovering to $400 later in 2016.

He said the price drop would mostly hurt higher cost Chinese producers. Guryev said he based his calculations on similar developments in 2013, 2010 and 2008, when low prices drove some high cost production out of the market and ultimately led to a rebound in prices.

PhosAgro is one of the lowest cost producers in the world with cash costs amounting to $145 per tonne of DAP compared to an industry average of $370 and Guryev said the company was prepared for any price scenario.

He said his outlook for the global fertiliser market was positive as Indian consumption was racing ahead thanks to low oil prices, which allow farmers to spend more on fertilisers.

Key Latin American consumers such as Brazil have however reduced demand because of steep currency devaluations. "But overall, this is a healthy trend and their business would soon grow again."

He said Russia and the United States would also be strong markets in 2016, giving hope to clear the stocks' overhang, which Guryev said arose partially because China increased fertiliser production by 92% in the past two years.

"There are no fundamental reasons for weaker prices but people are delaying purchases and stocks are rising. I think it is driven by market fears - declines in stock markets, weaker currencies and declines in commodity prices," he said.

PhosAgro competes directly and indirectly with companies such as Canada's Potash Corp or U.S. Mosaic.

PhosAgro increased production by 10% in 2015 as it benefited from a steep rouble devaluation at home while selling in U.S. dollars.