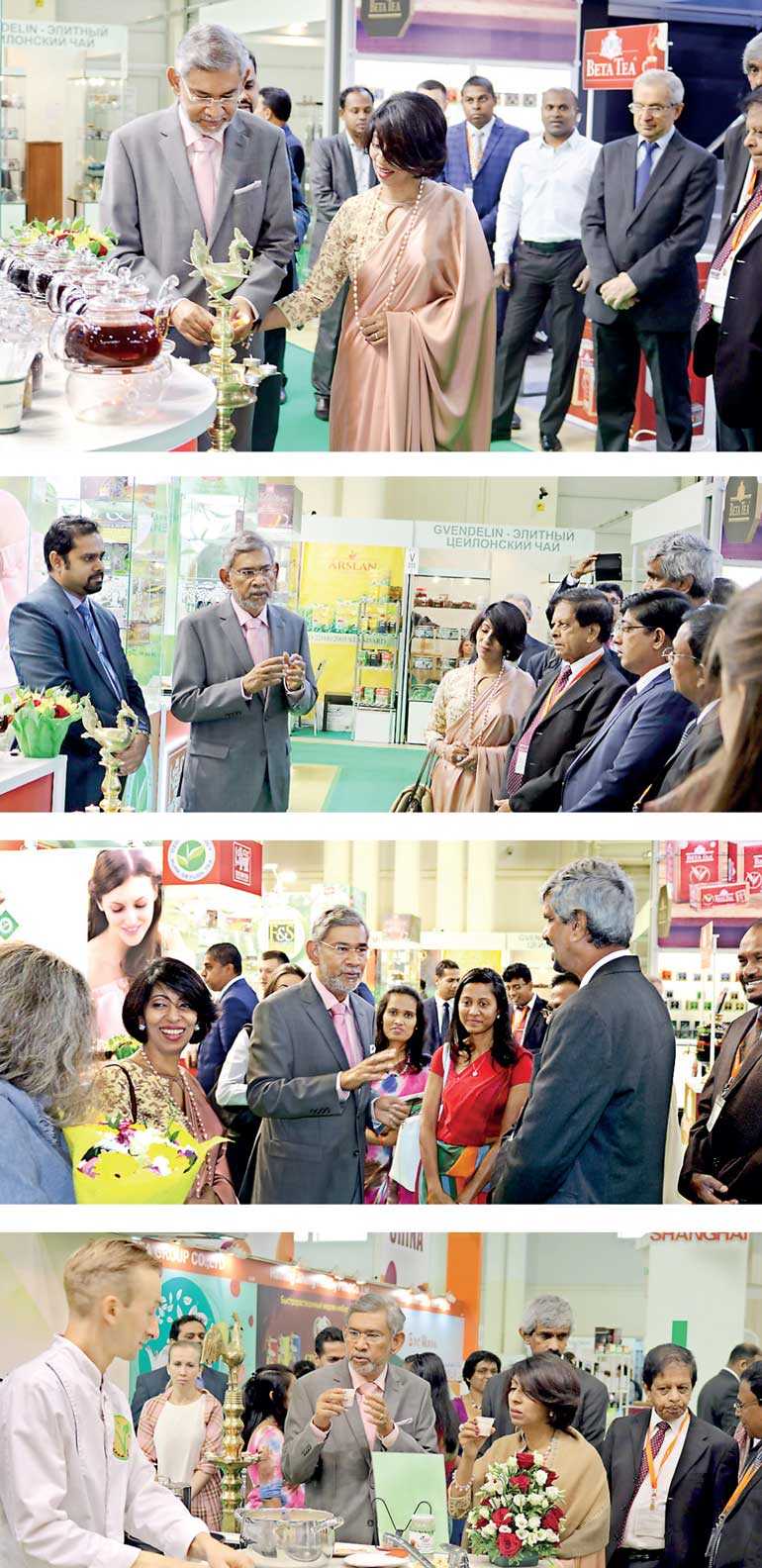 On Monday, 17 September, the 27th edition of the renowned World Food Exhibition opened at Moscow's Expocentre. As one of the two key exhibitions in this field in Russia, World Food 2018 attracted 1480 agri-food sector stakeholders from 66 countries.

A long line of enthusiastic public surrounded Sri Lanka's Pavilion shortly after the exhibition opening; for the first time, traditional Ceylon spices attracted the attention not only as multi-coloured row of attractive packages laid on the companies' shelves, but added rich and tasty flavours to a collection of Russian, Sri Lankan and European dished presented by a creative Russian chef.

This innovative cooking show was the highlight of the National Pavilion thanks to the initiative of the country's Agriculture Sector Modernisation Project of the Ministry of Social Welfare and Primary Industries of Sri Lanka. A delegation of five high level officials from Agriculture Sector Modernisation Project came to World Food 2018 to support six coconut, spices, tea and vegetable products exporters. Their Russian partners include companies with vivid interest in promoting the fine Ceylon cinnamon, tea and other spices; the new approach with the live presentation of the flavours of Sri Lanka in a cooking demo, along with the growing interest in organic coconut-based and vegetable products in Russia will certainly lead to new perspectives.

The other, well established yet constantly growing export to Russia, Ceylon tea, was represented by a traditionally prominent pavilion of Sri Lanka Tea Board which joined five companies; two other companies had their own stylish pavilions, surrounded by a large number of Russian importers of Ceylon teas.

Ambassador of Sri Lanka to the Russian Federation Dr. Dayan Jayatilleka, accompanied by Madame Sanja Jayatilleka and all Embassy personnel, inaugurated the Sri Lankan Pavilions of Agriculture Sector Modernisation Project and Sri Lanka Tea Board. In his speech, the Ambassador addressed to the large group of Sri Lankan agri-food sector exporters in Russia. He noted the importance of food and beverage trade and experience exchanges in this sphere not only from the point of view of contribution to national incomes, but also as a way of enriching human contacts and knowledge of each other's countries. Just as a fusion of both countries' cuisines presented by the Russian chef in the Sri Lankan pavilion, the reciprocal trade in food and beverages, and new creative ideas introduced in this essential market, is another very important bridge uniting Sri Lanka and Russia.