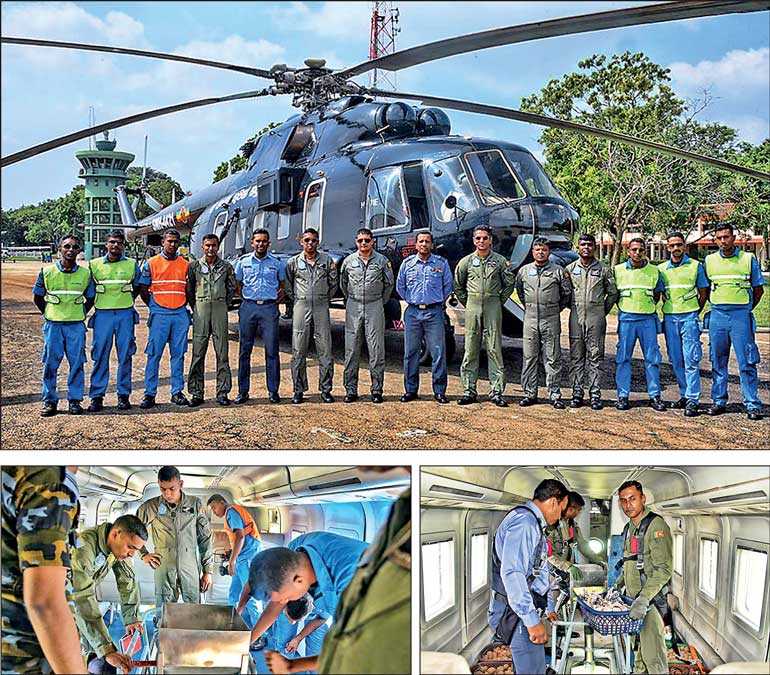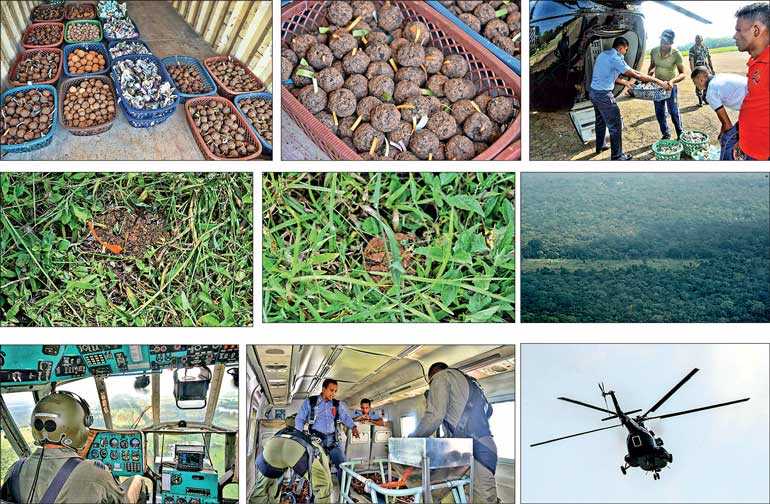 ---
The Sri Lanka Air Force, under the leadership and initiative of Air Force Commander Air Marshal Kapila Jayampathy, conducted Sri Lanka's first ever 'seed bombing' operation in Nochchiagama this morning.

The SLAF has been actively involved in a number of efforts to restore the forest cover of Sri Lanka. The involvement of the SLAF in the pioneering Seed Bombing Project is a continuation and reaffirmation of its commitment to this endeavour.

The SLAF, entrusted with the protection of national security through the judicious use of Air Power, is happy to be able to bring that Air Power to bear in a truly timely and essential enterprise, in order to do its part to ensure a truly green future for future generations.

The Command Agro Unit in collaboration with the University of Peradeniya and MAS Holdings joined hands in the project to increase the forest cover of the country to achieve the sustainable development goal of Sri Lanka by increasing the green cover from the present 27% to 32% by year 2030.

An SLAF Mi 17 Helicopter took off from SLAF Base Anuradhapura this morning at 0900 hours, with the first load of seed bombs, of three varieties, namely Karanda, Mee and Kumbuk and made with 48 different treatments/media compositions.

Approximately 5000 seed bombs were dropped in the Ranorawa Government Forest in a five acre land area, approximately 13 Nautical Miles from SLAF Base Anuradhapura.

The aircraft was captained by No 6 Helicopter Squadron Commanding Officer Wing Commander WWNTP Fernando and the Co-Pilot was Squadron Leader MWN De Silva. SLAF Command Agro Officer Group Captain OANS Fernando also participated for the seed bombing operation on board the SLAF Helicopter.