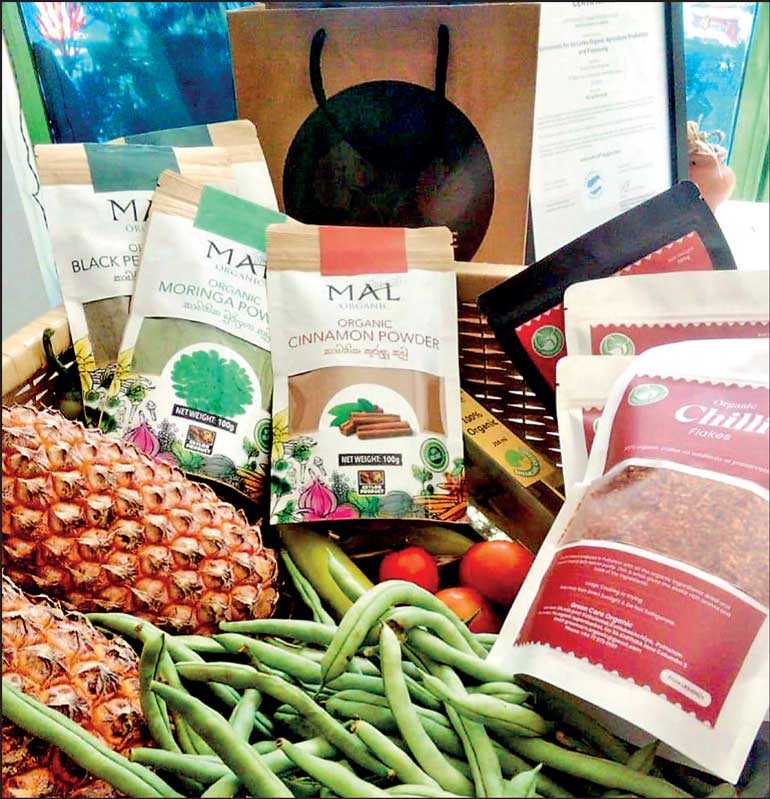 Green Care launch Mal Organic
---
Green Care Organic Supermarket recently announced the launch of Mal Organic Products at their flagship store, as Mal Organic launches its export quality products to the local Sri Lankan market.

An internationally-certified Organic company, Mal Organic is an export company established in 2010, employing over 50 staff. They began their business with the export of Coconut and coconut-based products, mainly organic virgin coconut oil to the EU, UK, New Zealand, UAE and Indian markets, with operations in the UK and Malaysia, and a factory in Kuliyapitiya and plantation in Embilipitiya.

Green Care provides 100% organic produce and has continued to support community livelihoods, with both Founders describing the store as a community market "where people and food matter." Making a positive impact on the communities and stakeholders of Green Care.

Green Care Organic Founder N. Rathnayake stated, "At Green Care Organic we strive to keep improving our product offering and range. It is in our company DNA to not only provide these products but also to educate the wider market on the value and importance of using organic produce."

In addition to the Mal Organic products now being available to the Sri Lankan market, at Green Care Organic, the brand is also celebrating its three year anniversary introducing organic cosmetic products and has become control union certified.

Mal Organic Concluding Director N. S. M. Mendis added "We are pleased to partner with Green Care Organic on this venture, as we look forward to uplifting the organic product market with our export quality products. We don't see why the local market should not have access to internationally standardised products."

"Sri Lanka is rich with organic produce and it is our prerogative to make it accessible to our local community."

Green Care Organic initially began in 2016 with the intention of supporting the green society by showcasing and promoting their products. ​Since then, they have amassed a strong following and have become 'Participatory Guarantee System' (PGS) certified for organic food. Green Care carries a variety of locally grown produce.