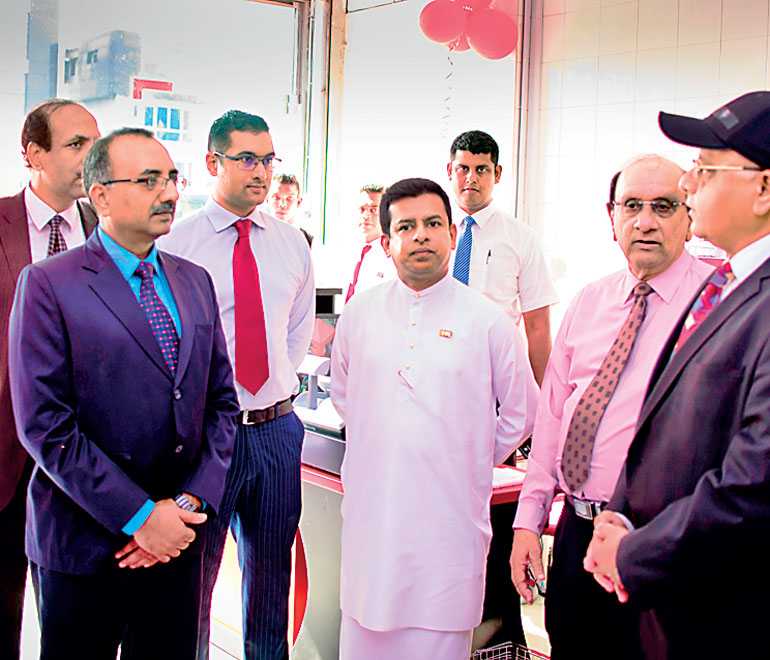 Lanka Spice Ltd., (LSL) manufacturer of trusted, high quality, authentic Sri Lankan spices and condiments has recently opened yet another 'Mc Currie' showroom in the heart of Colombo. The showroom, strategically located at No. 94, D.S. Senanayake Mawatha, Colombo 8 (at the Lanka IOC filling station, Horton Place), was declared open by Deputy Minister of Commerce Buddhika Pathirana, along with Shyam Bohra and Sidharth Agarwal Managing Director and Senior Vice President of IOC respectively. LSL Chairman Nalin Pathikirikorale and LSL Director Mikhail Pathikirikorale were also present.
LSL was formed in 1984, by Nalin Pathikirikorale as a spice and herb manufacturing company that markets the Mc Currie brand.

Today Mc Currie is a popular choice among Sri Lankan households and a much sought after brand in all parts of the island when it comes to authentic, high quality spices and herbs. The range of products include spice powders, blends, baduns, chutneys, pickles, sambols, pastes and ready-to-eat jar products, including its newest addition, the Masala range of Pre-cooked Curry Sauces.

Mc Currie has also a Health Range for health-conscious customers.

Mc Currie range of product is available in all leading supermarkets in the country and at its Showrooms in Maya Avenue, Pannipitiya, Nalanda (Matale District), Kandana and Mount Lavinia. The new showroom in Horton Place, with ample parking space and easy access, will fulfil the needs of Colombo housewives who seek a quality taste in domestic cuisine.

Mc Currie showroom will be open On Monday to Saturday from 9 a.m. to 6 p.m. and 9 a.m. to 2 p.m. on Sunday.