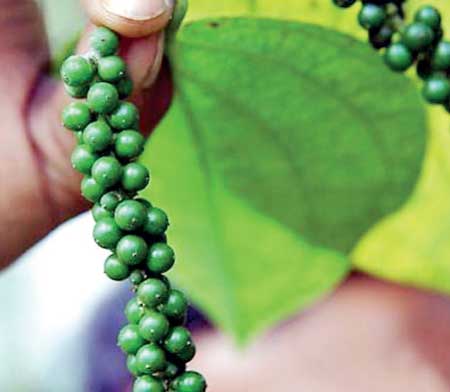 (ET) KOCHI: The spice traders have called for raising the duty of imported pepper from Sri Lanka as the dumping of the spice to Indian domestic market is continuing despite government decision to impose minimum import price of Rs. 500 per kilogram.

The India Pepper and Spice Traders, Growers and Planters Consortium has said that most of the pepper imports from Sri Lanka coming via Kochi, Chennai and Mundra ports and Bengaluru ICD have been cleared after calculating the lower duty as per South Asia Free Trade Agreement (SAFTA) on MIP.

Under SAFTA agreement pepper imports from Sri Lanka are charged only 8% duty.

This duty has been considered for MIP of Rs. 500 per kilogram which works out to Rs. 40 while purchase prices are much lower, according to the consortium. "Using MIP for collection of duty while importing at a price level below it totally undermines the purpose of MIP which is to protect the interest of Indian pepper farmers" said coordinator of the consortium Kishor Shamji.

The consortium called for raising the import levy on pepper from Sri Lanka to 54% and withdrawal of the Indo-Sri Lankan free trade agreement quantity of 2500 tonnes free import since the pepper production in the country has increased substantially.

The consortium also appealed to the Spices Board to probe the cases of pepper imports from Sri Lanka to Bengaluru ICD and some ports suspected to be of Vietnamese origin that may contain pesticide residue. If exporters buy and export such pepper as Indian pepper, it can be disastrous as the consignment could fail quality tests abroad. Similarly, it is feared that consignments of Brazilian pepper that has landed in Nhava Sheva port for local market by paying 70% duty but by not paying MIP, may be contaminated with salmonella.