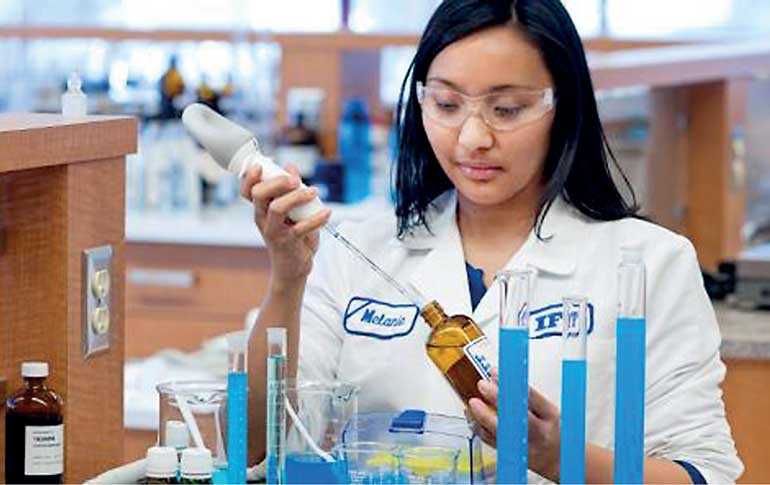 Deal follows Givaudan plan to launch offer for Naturex
Combined IFF-Frutarom revenue seen $5.3 b in 2018
Jerusalem/New York (Reuters): International Flavors & Fragrances Inc agreed to buy Israeli flavours and ingredients maker Frutarom for $ 7.1 billion in cash and stock on Monday, vying for the industry's top spot with market leader Givaudan.

The flavours and fragrances sector was expected to consolidate after Geneva-based Givaudan said in March it planned to launch an offer for French natural ingredients firm Naturex and Israeli media reported last month that Frutarom had attracted takeover interest.

The deal marks another bet on the explosion of consumer preferences for smaller upstart brands that feature more natural products focused on health and wellness.

"We see in food and cosmetics that some of these small companies have much higher growth rates than the big Unilevers of the world," IFF Chairman and CEO Andreas Fibig told Reuters. IFF has about 3,000 customers, about half of whom are global multinationals, while Frutarom has about 30,000, one-third of which are private label, while 70% are smaller to mid-sized companies.

Many consumer goods giants have struggled to post impressive growth in recent years as shoppers put increasing value on fresh and natural products, leading to breezy demand for the enzymes, antioxidants, health ingredients and natural colors both companies sell.

Until recently, "the whole space was probably dominated by four players; now we have two players, Givaudan and IFF, who are the clear leaders in that space and everybody else is second-tier or very small and I think that's part of the industry consolidation and that's what's driving us as well," Fibig told Reuters.

Under the terms of the IFF deal, Frutarom's shareholders will receive $ 71.19 in cash and 0.249 per share of IFF common stock for $ 106.25 per share. IFF is to list its shares on the Tel Aviv Stock Exchange.

IFF, which is paying an 11% premium to Frutarom's 6 May close, also will assume its net debt. The two companies are projected to have combined revenue of $ 5.3 billion in 2018.

ICC Industries Inc, Frutarom's largest shareholder with a 36% stake, will vote in favour of the deal, IFF said. The companies said they expect to realise some $ 145 million of cost synergies by the third full year after closing, with about 25% achieved in the first full year.

The deal, expected to close in 6-9 months, is projected to be neutral to adjusted cash earnings per share in the first year and double-digit accretive to adjusted cash earnings per share in the second year.