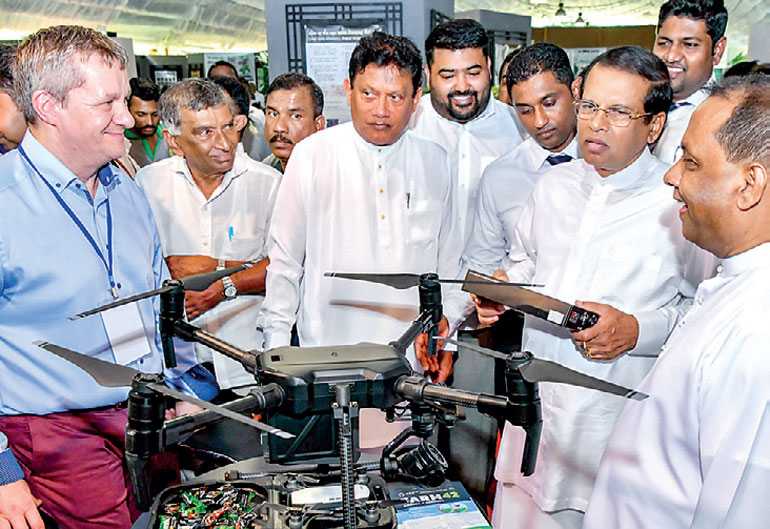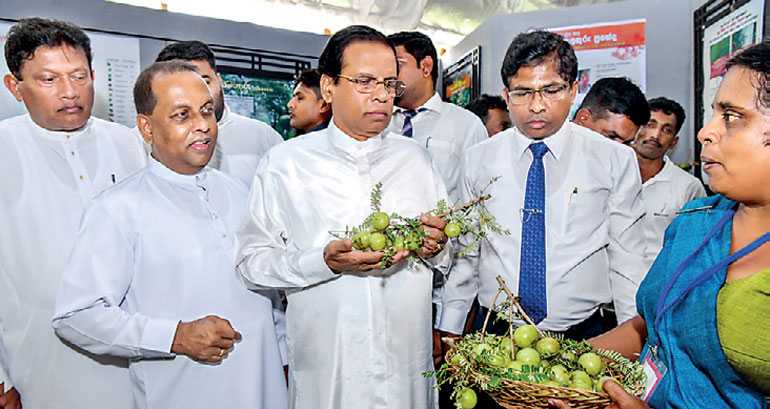 'Harvest 2018', organised by the Ministry of Agriculture with the intention to build a modern culture in agriculture, was opened by President Maithripala Sirisena at the Bandaranaike Memorial International Conference (BMICH) yesterday.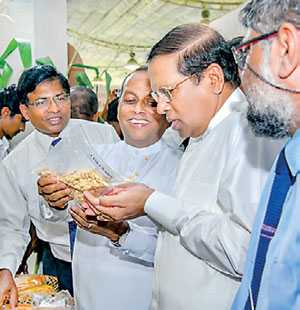 This exhibition is held for the public from 9.00 a.m. to 9.00 p.m. and is comprised of exhibition stalls, food stalls, fruits and vegetable stalls, and many other sections.

A number of local and foreign institutes are gathering in this exhibition. The key objectives of this exhibition are to introduce modern technological methods used for the development of agriculture to the Sri Lankan farmer community. It is expected to create a great demand for the vegetables and fruits cultivated in the island in foreign countries.

President Sirisena opened the exhibition and engaged in a friendly conversation with the office bearers.

Mahinda Amaraweera, Duminda Dissanayake, Ministry of Agriculture Secretary K.D.S. Ruwanchandra, and other officers were present in this event.