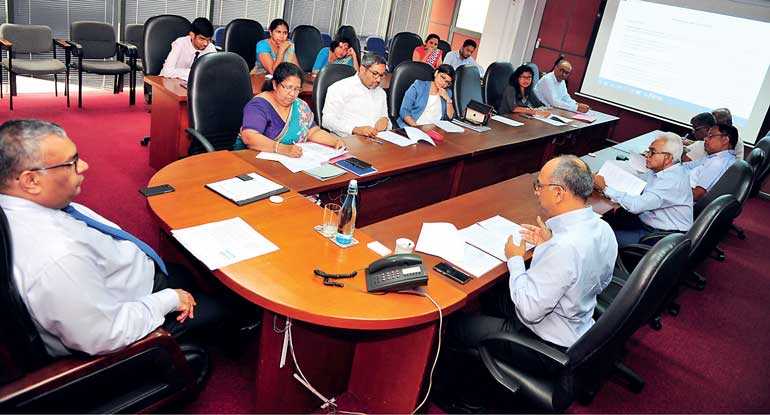 EDB Chairman Prabhash Subasinghe predicted a bright future for Sri Lanka's fruit and vegetable exporters, as the new Government under the guidance of President Gotabaya Rajapaksa has placed a great emphasis on developing agriculture via advanced technologies. Subasinghe encouraged fruit and vegetable exporters to exploit the opportunities from the new Government's people-centric economic development policies to generate a higher export income. He made these remarks during a meeting with the industry leaders last week at the EDB.

Providing an overview of the industry, Lanka Fruit and Vegetable Producers, Processors and Exporters Association (LFVPPEA) Chairman Suresh Ellawala disclosed that last year the sector had achieved around $ 74 million exports, which was a 14% increase from the previous year. "This is not a substantial figure. Much of the fruit and vegetable output is used for local consumption, while only about 5% of the production is exported," he stated. Industry representatives described the enactment of the proposed Plant Varieties Protection (PVP) Act and granting permission to seed importers to test seeds in their own facilities under the supervision of the Dept. of Agriculture (DOA) as vital measures for the sector's progress. They explained that allowing importers to test seeds in their own facilities with the DOA's supervision would enable more varieties of seed to be tested and newer varieties to be made available to farmers resulting in better productivity, prices and demand. Exporters were hopeful that passing the PVP Act would result in more domestic investments in developing local varieties of seed and planting material. They also sought the intervention of the EDB in arranging B2B meetings with potential buyers/investors through the Sri Lankan missions overseas.

Highlighting the significance of promoting organic agriculture, representatives insisted on declaring more organic cultivation zones in the country to capitalise on the growing global demand for organic food, while fully endorsing the declaration of specified areas in Knuckles/Moragahakanda as organic cultivation zones. They also proposed to upgrade the DOA's Makandura Sustainable Agriculture Station and create other training and research facilities with foreign collaboration on organic farming, permaculture and precision agriculture. "Although our contribution might be small in terms of value, the industry's impact towards the livelihoods of rural communities is immense and substantial. We source fruits and vegetables from all parts of the country and the extent of local value addition is quite high," CBL Natural Foods former Managing Director Annes Junaid explained to illustrate the benefits the industry provides to rural livelihoods.

Commenting on future initiatives, Development Interplan (Ceylon) Ltd. Director Zuraish Hashim presented details on the five-fruit program launched by the LFVPPEA to promote the cultivation of five selected fruits – banana, papaya, mango, pineapple and passion fruit – under Good Agricultural Practices or organic conditions with a focus on value addition in supporting an expansion in the supply. As part of this, an MOU had already been signed between the LFVPPEA and Noberasco SPA, a leading dehydrated fruit manufacturing and trading company in Italy, to supply dried fruits to the EU market.

Ending the discussion, the EDB Chief strongly advised industry leaders to formulate an industry master plan in collaboration with Government authorities to drive fruit and vegetable exports to greater heights similar to the path pursued by the Sri Lankan rubber industry, in which he too played a key role.

The exporters present included representatives from Jagro, Eastern & Allied Agencies, CR Exports, Nelna Agri Business, Gulf International Maritime and Dilarshad Enterprise. EDB Export Agriculture Director Malani Baddegamage, along with S.A.G. Anuradha, Gayani Wijethilaka and Thilini Upadya also of the EDB, attended the meeting.