The Softlogic Group opened its brand new Hyper-Market in Mount Lavinia on the 12th of November 2020, boasting a massive total retail space of 25,105 square feet. Three of its celebrated retail brands, Softlogic Glomark, ODEL and Softlogic Max have come together to create a spellbinding retail revolution. Staying true to its vision of providing customers unparalleled product offerings and superior service excellence, the all new Softlogic Hyper-market combines the best of international and local brands all under one roof, making this the quintessential shopping destination of Colombo South. This newest landmark in Mount Lavinia offers commuters and residents alike easy access from both Galle Road and Hotel Road, and provides ample parking on both sides, for a seamless shopping experience. As a successful outlier in the modern trade arena, Softlogic GLOMARK supermarkets have established themselves as a benchmark for a truly international inspirational supermarket experience. With an everexpanding array of renowned brands and exclusive items, Softlogic GLOMARK is the premier choice for the more discerning consumer. This expansive outlet encompasses an immense 12,500 square feet of retail space where aisles have been designed to be as intuitive as possible, offering a convenient pathway from start to finish, with clear labels and signage in place to get to the items you want while exploring exciting alternatives. Customers can indulge themselves to the finest offerings of carefully curated fresh produce, cheese, dairy and a delectable range of tender meats, sourced both locally and globally. Bakes & Bakes KITCHEN,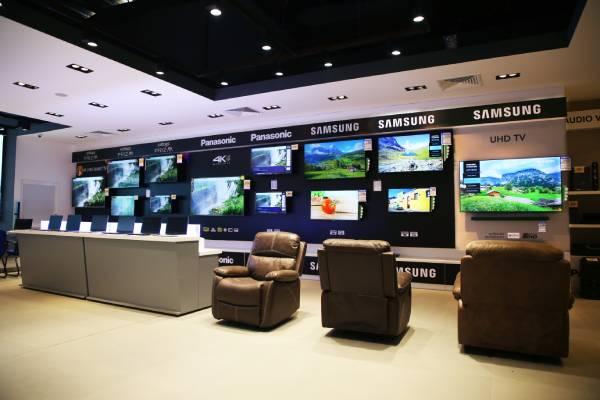 GLOMARK's Bakery and Hot food extensions offer a one-of-a-kind experience at Mount to delight eager taste buds with an unmatchable range of savouries, sweets and specialty breads – replete with healthy and convenient options, succulent BBQ's, mouth-watering mains and many more dishes that will be sure to enthrall and appease your cravings. Customers can also choose to access our retail services via www.glomark.lk and enjoy delivery within 4 hours across Colombo and key suburbs. "We have always stood out in bringing the best of retail experiences to our valued customers. Creating this landmark hypermarket, encompassing three of our most celebrated retail brands, in the heart of Mount Lavinia, is part of our long-term retail strategy to build destinations where our customers can savour a true retail experience on par with many developed markets" said Mr. Ashok Pathirage, Chairman of Softlogic Holdings PLC. He further added, "Softlogic Glomark, ODEL and Softlogic Max under one roof represents a winning formula for us where we see a lot of synergy, capable of delivering the kind of momentum in sales we hope for. These three brands are firm favourites with our customers and we look forward to welcoming the people of Mount Lavinia and its vicinity in being a part of our shopping destination." Softlogic's Premier Fashion and Lifestyle Department Store ODEL will sit atop on the 1st floor, enclosing 9,700 square feet of stellar retail space. An iconic shopping destination for discerning shoppers,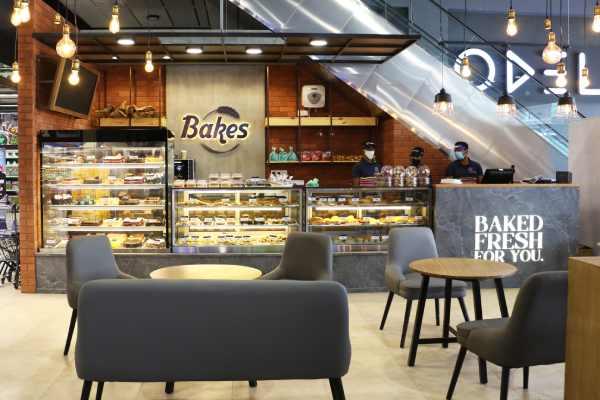 ODELMount Lavinia houses a wide array of world-renowned international brands as well as ODEL's own homegrown private labels. The new ODEL store provides its customers the ultimate shopping experience with all its popular departments – Ladieswear, Menswear, Backstage, Luv SL, International sunglasses and watches, Kidswear, Sportswear, Luggage and ODEL Home, arranged in an aesthetically designed floor plan. The women's department will showcase fan-favorite brands such as TARA and CLOSET offering all things necessary for a sophisticated look and B Iconic for that youthful, laidback, 'loungy' vibe.
A range of accessories from subtle, dainty add-ons to bold statement pieces, are amongst the Backstage collection. In the Men's department, the brands WYOS and Liberation will showcase casual wardrobe staples for men while brands such as Premium Casuals, Davidoff and Fellini will carry crisp, tailored essentials for a sharp, professional look. Iconic international label Levi's will bring in the latest denim essentials for men and women. OVS Kids, the renowned International Kids' brand will be housed within the Kids' department, abundantly plentiful with childish exuberance. International Sunglasses and Watches will showcase some of the choicest branded eyewear and timepieces of the season while ODEL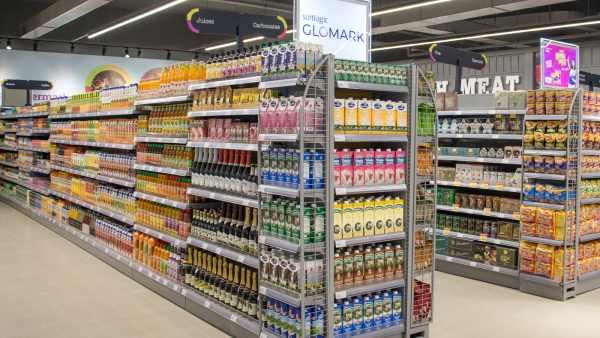 Sports will house some of the most sought-after global brands such as NIKE, adidas, Puma and Reebok in a spacious area dedicated to all fitness and sports enthusiasts. ODEL Home will be stocked with everything your heart desires to make your 'home-beautiful' a reality, making it a one stop destination for all home needs and gifting ideas. In addition to the above, Softlogic Max located on the 1 st floor will offer a diverse range of popular, world famous brands of Consumer Electronics and Furniture which include state-of-the-art TVs, Home Theatre Systems, Audio Systems, Refrigerators, Washing Machines, Air Conditioners, Laptops, Mobile Phones, Kitchen Appliances and Fitness equipment from some of the World's Most Loved Brands such as Panasonic, Samsung, Dell, Nokia, Acer, Candy, Whirlpool, Softlogic