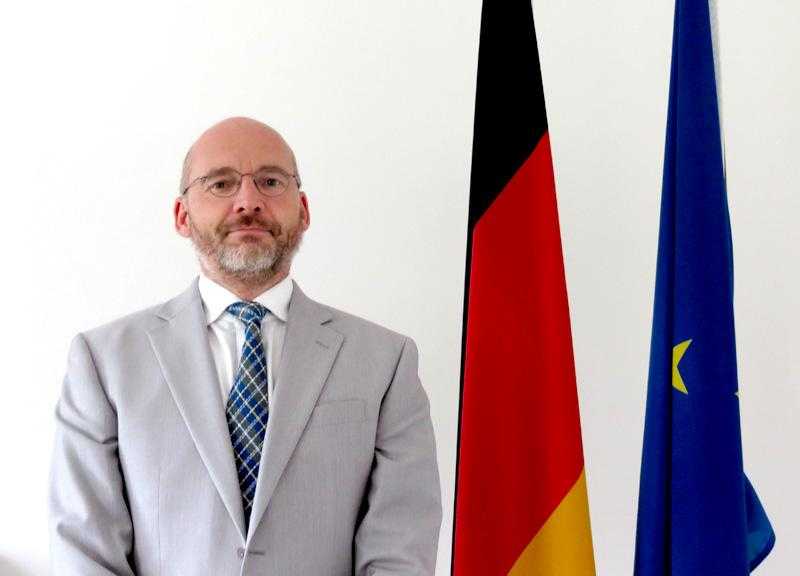 Today, on 3rd of October, we commemorate a historic event, the 30th anniversary of reunification of West and East Germany following the fall of the Berlin wall. Thirty years are a fairly brief moment in a nation's history. However, if we take a human lifespan as benchmark, it is quite a significant space of time.
2020 has been a challenging year for all of us. Covid-19 shook the world. I would like to pay tribute to the Government and the people of Sri Lanka for the way they collectively manage the pandemic. There is no doubt that Sri Lanka ranks among the best performing countries in the world in this regard. This cannot be praised enough.
However, there is one thing that Germany and its people will never lose sight of: We will always cherish the European Union. Germany firmly believes and trusts in Europe – as our heritage, hope and vision. From July to December 2020, Germany holds the Presidency in the European Union. The time for this Presidency could scarcely be more challenging. Albeit, our goal remains ambitious: Germany does not only want Europe to overcome the crisis, but to emerge from it united and stronger. Germany has always been striving for "more Europe" and will continue to do so in the future.
To conclude, I allow myself to take this opportunity to congratulate the Sri Lankan Government on having successfully conducted peaceful parliamentary elections and on the strong mandate it received from the people of Sri Lanka. I wish the Sri Lankan Government every success and fortunate decisions at all times.
Ambassador Holger Seubert