For the first time in Sri Lanka Pay-TV history, Dialog Television (DTV), Sri Lanka's Premier Pay-TV Service Provider has introduced an exclusive service by allowing its customers to activate a single-channel or channel packs via a simple toll-free missed call from any network.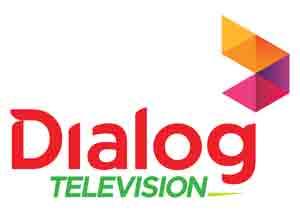 With the launch of this service, customers are now self-empowered, with the added benefit of greater convenience, to subscribe to a single channel or channel packs of their choice through a simple missed call to a unique, designated number via the number registered under their DTV account. DTV customers will be enabled to add any channel by simply giving a missed call to 0760079XXX where the last three digits "XXX" should be the channel number they want to activate. Channel numbers less than 100 should be followed by a zero. For example, if a DTV customer wishes to activate Ten Cricket (channel number 69) to their existing channel bouquet, they can easily request this service via a missed call to 0760079069. The same method applies to channel pack activations as well. The rental fee for the activated channels will be included in the customer's bill.
Speaking on this occasion Head of Business at Dialog Television, Chirantha De Zoysa stated "Dialog Television is happy to empower our customers with an innovative and quick solution to self-activate a single channel or channel pack at their convenience via a simple toll-free missed call. For the first time in Sri Lanka, customers can now have total control over what they want to watch and when they watch it, paving the way for a convenient, hassle-free channel activation experience."



Customers can update their registered contact number by dialling 1777. In addition to activating channels via missed calls, customers can also activate channels of their choice via SMS, IVR service by dialling 679, the MyDialog App, and dialog.lk. The customer's Dialog Television accounts should be active whilst also having adequate credit available prior to the channel activation via the missed call activation service.