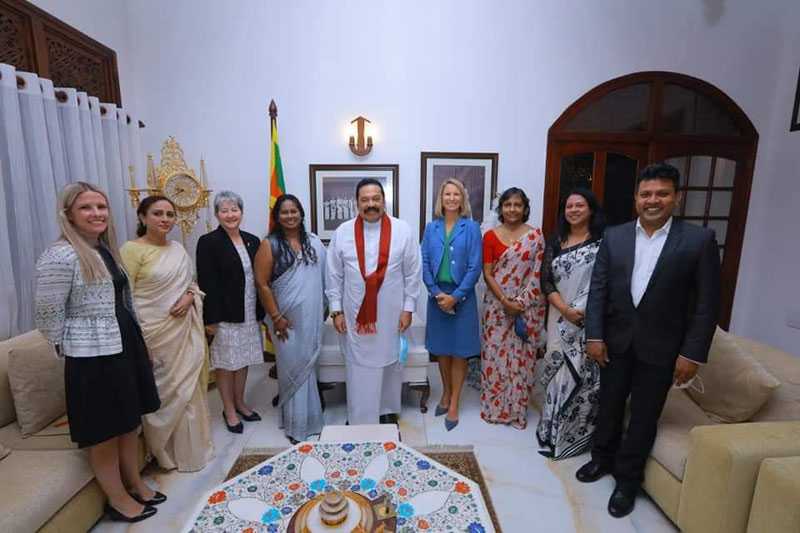 Acting Australian High Commissioner Amanda Jewell with Prime Minister Hon Mahinda Rajapaksa and members from Women in Management and IFC
---
The strong relationship that Australia shares with Sri Lanka has strengthened trade and investment opportunities for both countries, and we see great potential for our bilateral trade and investment relationship to grow. Australia sees great potential for continued areas of engagement in the Sri Lankan economy for Australian businesses in agribusiness, infrastructure and education and skills.
Sri Lanka has experienced impressive economic growth and this has translated into new trade and investment opportunities for Australia. Two-way trade between Australia and Sri Lanka reached AUD 1.68 billion in key sectors including education, tourism, automobiles, agri-products and tea.
Our trade relationship continues to cover a diverse range of products and commodities. Exports from Australia are valued at AUD 175 million and include vegetables, meats and dairy products. Two-way investments topped AUD 264 million in vocational training and real estate. Australian investors are interested in Sri Lanka's key growth sectors including mineral resources, energy, water infrastructure, agriculture and higher education.
Australia remains a top destination for Sri Lankan undergraduates looking to study abroad. Over 10,000 Sri Lankans were enrolled with Australian education providers in 2019. Around 40 Australian higher education providers are engaged in the Sri Lankan undergraduate market. Of these, 20 institutions also offer a degree or diploma pathway in Sri Lanka to an estimated 2-3,000 students.
Although COVID-19 has disrupted economic activity and has changed the way we do business, it presents opportunities to highlight Sri Lanka's attractive regional positioning from a trade and logistics perspective and drive new opportunities for growth.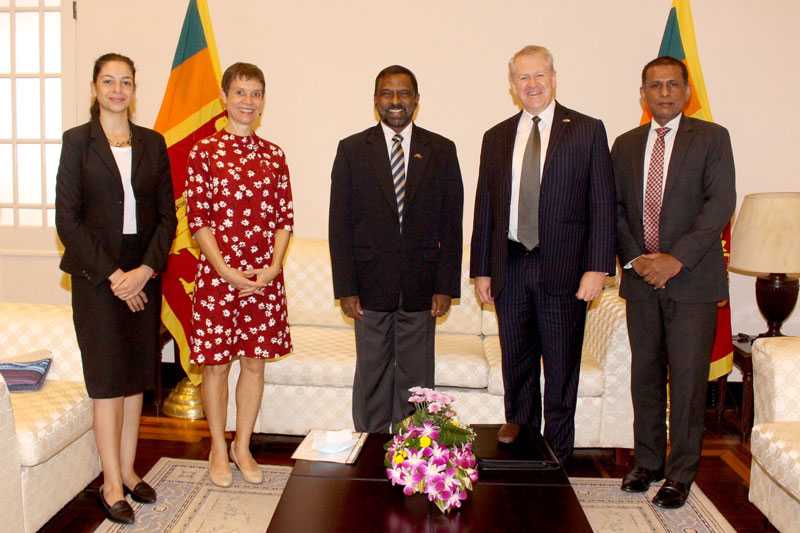 Australian High Commissioner David Holly and high commission ~ with Foreign Secretary Prof. Colombage to discuss bilateral cooperation