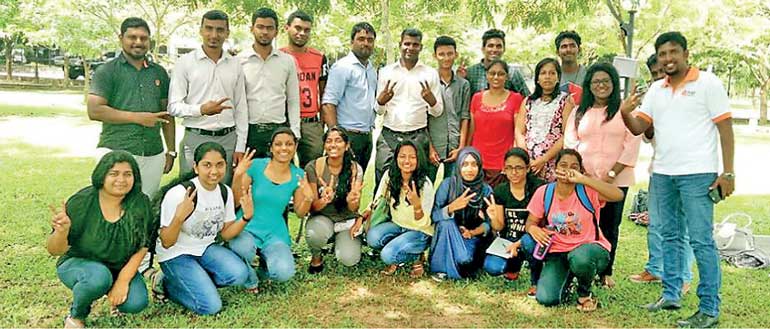 International Youth Alliance for Peace (IYAP) truly a youth led movement is counting its successful fourth year. In marking this celebration let me share with you, some of the most wonderful IYAP moments that we have gathered throughout these memorable four years.

It's our vision to build a world which embraces mutual understanding and respect, and yes it is within us, within our family, which has no boundaries whatsoever when working towards a goal in building a network of young people who work towards sustainable social development.

We may have a system, with a president, directors, a task force, national advisory committee, district coordinators, and volunteers. Yet, we have a platform that encourages equality in sharing thoughts, ideas and future plans. It's that bond, which has created the IYAP family that is unbreakable.

The IYAP platform not only inspires the youth or the future to build a network, but it also helps them to act and to come forward to present their ideas to the world that awaits with a listening ear for change and development.

Likewise as a result IYAP has spread its wings to inspire and to open the eyes of our future generations to various sectors of the society such as, Youth Leadership Development, Gender Equality, Environmental Sustainability, Climate change, Sexual and Reproductive Health and Rights, Disability Rights and Sensitisation, Mental Health, Social Healing and Reconciliation, Youth Political Participation, Human rights, language Rights, Refugee Rights, Child rights, LGBTQ, Intra faith and Interfaith.

In a powerful cultural society which values freedom of thoughts these topics have been locked up only for discussions. Reaching beyond that limit is much complicated and rigid. It is that hard task which is followed by the IYAP family. To discuss, act and to inspire the future of the pros and cons of these topics is the true nature of the IYAP body. We make awareness in the society of the good and the bad, we build projects that help the good of these sectors stand out and to prevent the bad effects they have on the society.

In that path of hard work the barriers that we encountered is immense. Yet more the barriers, the stronger we became. We made mistakes, we still do, and we learn from them. In IYAP no one is senior by age or race, it is the experience and ideas that make everyone grow. We learn from each other and we do listen to each other but sometimes we do fight as well. No one is perfect in this world, so are we. Therefore IYAP is still a growing kid that falls down every day and gets up no matter what is ahead.

Likewise even though there's much to share I'll stop from here with a quote once said by our own Founder President; the mentor of all the IYAP members – Thirukumar Premakumar,

"Never be afraid to be who you are, to share what you have, and remember there's a world out there that has a lot to offer, so explore it while the day is still young and fine."

We are always on the lookout for volunteers and partners. If you or your organisation is interested to volunteer or partner, drop us an email to iyapofficial@gmail.com or visit our website www.iyapsl.org, or visit our facebook page for the latest updates www.facebook.com/iyap.org.