Cambridge International builds on its Principals Forum in Sri Lanka with a continued commitment to support teacher professional development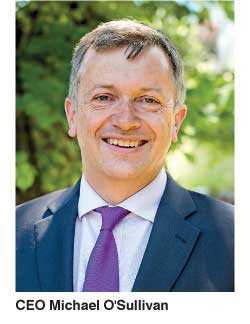 Cambridge International has announced that it will be holding a Cambridge Schools Conference in Sri Lanka this year on 27 and 28 November.

The event will attract educators from across South Asia with the objective of sharing knowledge and fostering professional development among education professionals.

The Cambridge Schools Conference serves as a great opportunity for Cambridge schools to share best practices in terms of leadership, classroom practice and tools to use for school improvement. The 2018/19 conference series will explore the theme of 'Creating the conditions of success' - starting in the classroom and achieving impact across the whole school.

This announcement was made by Cambridge International CEO Michael O'Sullivan at the Cambridge Principals Forum, jointly hosted in Colombo last week by Cambridge International and Cambridge University Press.

The forum was attended by more than 50 principals and representatives from Cambridge schools. The event discussed the vast array of professional development that Cambridge International offers and how it can be used to transform classroom teaching. Cambridge schools recognise that professional development for teachers is a long-term investment to improve the quality of teaching and learning. The Cambridge Schools Conference is part of the professional development initiatives offered by Cambridge International in Sri Lanka.

Speaking about the importance of professional development among teachers, Michael said: "Cambridge schools in Sri Lanka have recognised that the professional development of teachers will greatly improve the performance of their students. Cambridge International is committed to raising the bar for education and offering best-in-class training to support teaching and learning. Cambridge International offers various models of professional development so that schools can then choose which approach works best for them."

Poojanie Gunawardena, a teacher at The British School, spoke at the forum about her experiences of achieving the Cambridge International Diploma for Teachers and Trainers and how it transformed her career.

Lyceum International Schools Deputy Coordinating Principal Malith Kumarasinghe spoke about the professional development unit designed by their school and the importance of senior management being involved in developing the unit from the beginning. The British Council, Colombo Teacher Trainer Anna Wierstra spoke about the British Council's approach to professional development. Later in the day, Jonathan Ellams, Director of Standards at Parkside Federation Academies - a group of schools in Cambridge, UK – offered insight into the effective ways of designing and implementing professional development in schools.