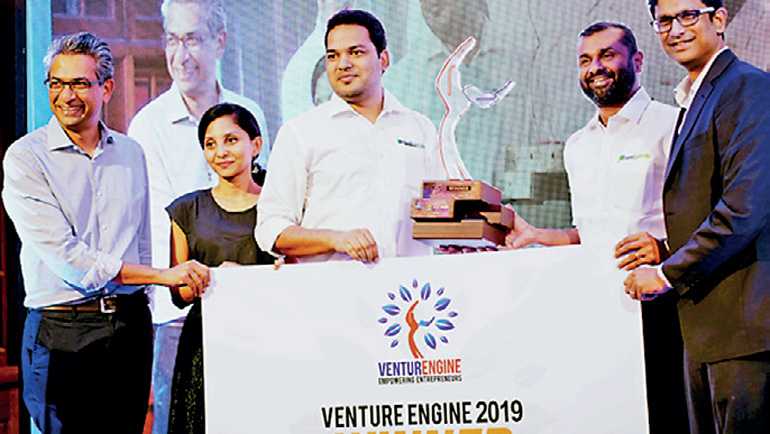 TravelSpends – Venture Engine Winner
---
Kimbula Kithul wins Aavishkhaar's prestigious Impact Entrepreneurship Award
Porukki and LiveRoom were adjudged First Runner-up and Second Runner-up, respectively


Pioneering entrepreneurship program Venture Engine hosted a highly successful finale recently at Sri Lanka's largest co-working space Hatch, where the country's top 11 fundable start-ups competed for the most coveted recognition in the local entrepreneurial field.

The winner of Venture Engine 2018/2019 was TravelSpends, a travel technology and real-time transaction analytics company supporting large-scale enterprise customers in optimizing business travel costs.
Porukki, a start-up that is helping solve the marine plastic pollution using Robotics and Artificial Intelligence (AI), was adjudged the First Runner-up, while Augmented Reality (AR) service platform for eCommerce, LiveRoom, was recognised as the Second Runner-up.

Importantly, Kimbula Kithul, which supports the rural economy and in particular kithul treacle producers from Matara, was recognised with Venture Engine's prestigious Impact Entrepreneurship Award for 2018/2019, an initiative of Indian Venture Capital firm Aavishkaar.

The Venture Engine 2018/2019 finale featured Sri Lanka's top 11 fundable start-ups comprising TravelSpends, Kimbula Kithul, Porukki, Loop Learning, Project 360, Niwadu Deals, LiveRoom, Real Pixels (Avina), Tripmo, Strive.lk and SparkGrid.

Founded by BOV Capital and the Indian Angel Network, Venture Engine is organised by the Lankan Angel Network. Event Sponsors included Platinum Sponsor – Aavishkaar, Venue Partner – Hatch, Telecommunications Partner – Dialog Axiata, Official Pay TV Partner – Dialog Television, Print Media Sponsor – Wijeya Newspapers, Digital Media Partner – Roar and Technology Partner – Microsoft and Microsoft for Startups.

The event additionally hosted a series of in-depth seminars and panel discussions headlined by eminent Sri Lankan speakers including WSO2 Founder Dr. Sanjiva Weerawarana; Academy of Design and FashionMarket.lk Founder Dr. Linda Speldewinde, BoardPAC CEO Lakmini Wijesundera, Paraqum CEO and University of Moratuwa Senior Lecturer in Electronics and Telecommunication Engineering Dr. Ajith Pasqual and 4 Axis Solutions Co-Founder Dumindu Kanankage.

These included discussions on Software-as-a-Service as well as 'Early stage deep tech start-ups in Sri Lanka' and 'Consumer Internet and B2C'. Domain experts from companies such as Linear Squared, nCinga, Alavi, Threadsoll, PickMe, ZigZag.lk, FindMyFare and Ikman.lk took part in these highly informative and interactive forums. The program's Technology Partner, Microsoft, also held a workshop on AI supporting the mission of #AIforALL.

Comprising a full day of insightful panel discussions and seminars, Venture Engine culminated in a series of presentations to a high profile audience of over 100 invitees, all of who were key business personalities or high profile HNIs.

Brandix Chairman Priyan Fernando, Phoenix Ventures CEO Aslam Omar, World Bank's IFC Country Manager for Sri Lanka and Maldives Amena Arif and Sri Lanka Tourism Promotion Bureau (SLTPB) Managing Director Sutheash Balasubramaniam were just a few of the notable attendees.

They were joined at the finale by Lankan Angel Network Patrons and Board Members including ExpoLanka Group CEO Hanif Yusuf, Nithya Partners Precedent Partner Dr. Arittha R. Wikramanayake, Indian Angel Network President Padmaja Ruparel, Google Vice President and Google India Managing Director Rajan Anandan, CIMB Investment Bank CEO Sri Lanka Anarkali Moonesinghe and former BOI Chairman Dumindra Ratnayaka.

Venture Engine also once again featured its popular Start-up Corner exhibition, which comprised Alavi.ai, avantrio, Takas TES, Coffer, Insureme.lk, Helios P2P, Linear Squared, SenzAgro, Clarity Travel Solutions, Breadfast.lk, Myrooms Online, TravelSpends, Plushbox, Vulcan D, Real Pixels (Avina), Mosurance, Eco 360 and LiveRoom.

Even though the current cycle of Venture Engine has concluded, its organizer the Lankan Angel Network will continue to accept new ideas for investment. Visit www.lankanangelnetwork.com for more details.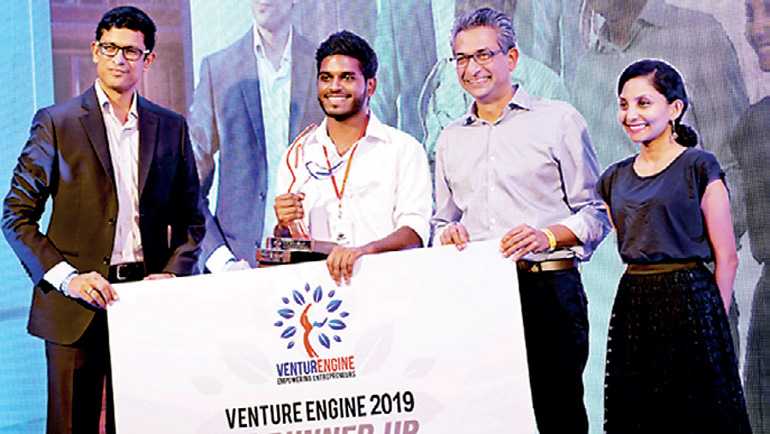 Porukki – Venture Engine 1st Runner-up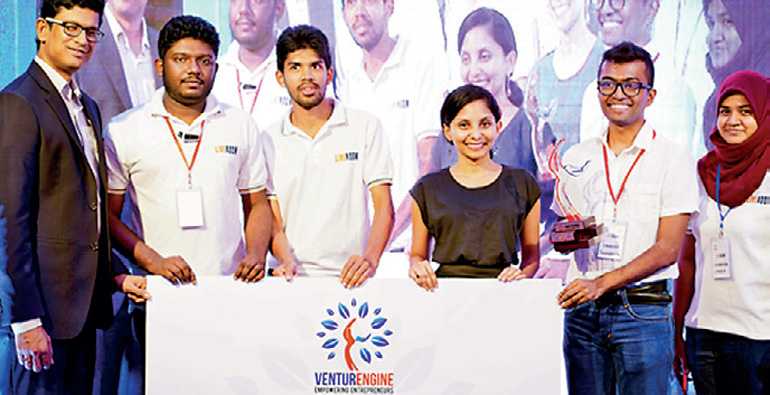 LiveRoom – Venture Engine 2nd Runner-up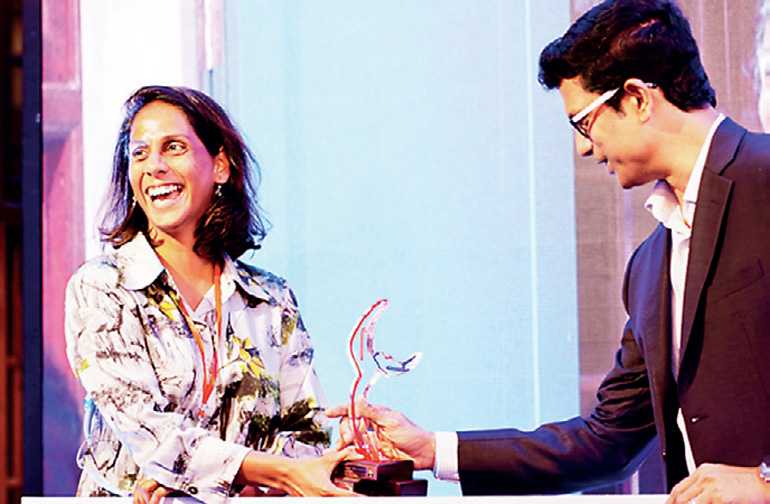 Kimbula Kithul – Venture Engine Impact Award Winner