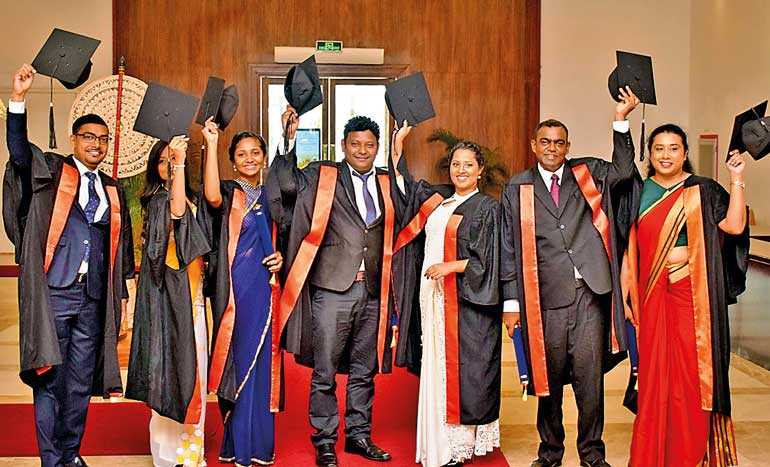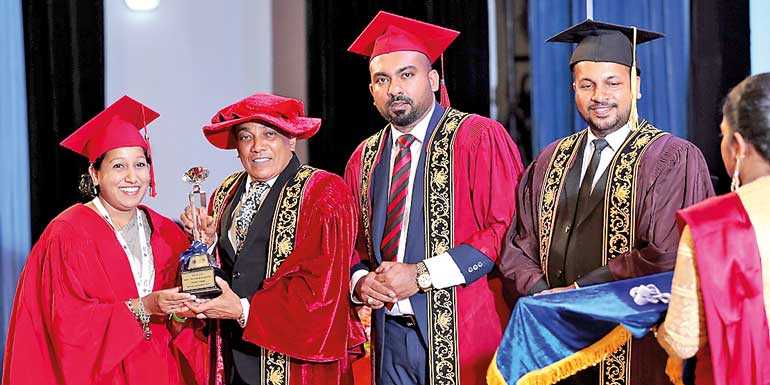 Thames College (www.thamescollege.lk) which has a proud history of ten years for producing highly qualified graduates successfully held its annual convocation, recently, at the BMICH with Thames College Chairman Dr. H.A.S. Geethadewa gracing the ceremony as Chief Guest.
Bachelor's Degrees and Post Graduate Degrees from Lincoln University College, UK and Asian e University, approved by the UGC and Tertiary and Vocational Education Commission were conferred at the convocation which saw the participation of over 1,500 including 500 graduates and their parents.

Thames College has been recognised as a one of the CTH seven Gold Centres in the world. First and only CTH Gold Centre in Sri Lanka from April onwards. Recently signed a MoU with Lincoln University College to provide bachelors programs and masters programs.

Now Thames College possess the entire path from level 3 to Masters Programs. 11 students who recorded the highest results and three students with merits passes were appreciated with awards.

Bachelor's degrees, diplomas and certificates were conferred to those who successfully followed in courses in Certificate in Tourism and Hospitality Management, CTH – Diploma in Tourism and Hospitality Management, CTH – Advanced Diploma in Tourism and Hospitality Management, CTH – Professional Diploma in Tourism and Hospitality Management and MBA – Tourism and Hospitality Management Specialised Program.

One of the highlights of the ceremony was the presenting the degree certificate to the brightest student by the chairman himself. New enrolments will be started in January 2020. A special 10% discount is in offer for those who register before 25 December.

For further information,

Visit – 169, High Level Road, Nugegoda

Contact – 11 2825 895

Email – info@thamescollege.lk.