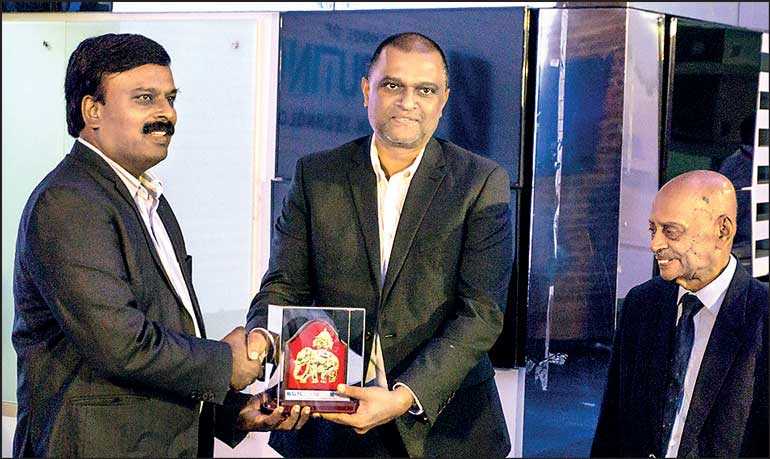 ---
The Sri Lanka Technological Campus (SLTC) today launched the School of Computing and IT, at an event held at the Mobitel Innovation Centre, Trace Expert City, Colombo 10.

The School of Computing and IT will set the standard of computing and information technology education with high industry engagement in learning to craft experts in cutting edge technologies who will innovate with meaning and purpose.

The official ceremony was attended by Guests of Honour, Prof. Bas Baskaran (Deakin University, Australia) and Prof. C. Sekar (Alagappa University, Karaikudi), along with SLTC Founder/President Eng. Ranjith G. Rubasinghe, SLT Group Chairman Kumarasinghe Sirisena, and SLTC staff and faculty.

SLTC announced the 2+2 partnership with Deakin University during the event, which gives students the opportunity to complete the final two years of their SLTC Computing and IT degree programs in Deakin University, Australia.

SLTC is one of Sri Lanka's leading private universities, which is research and innovation-based and focused on fostering diversity through internationalisation. Initiated with the primary focus of fulfilling the national requirement of expanding the provision of quality higher educational opportunities and facilities which are on par with international universities, SLTC has further broadened the horizons for their undergraduates by offering a variety of programs and by creating affiliations with other eminent foreign universities. The curriculums have been curated by renowned academic and industry experts, ensuring sound theoretical, practical and analytical knowledge.

"The world's demand for technical expertise in data science is revolutionary and our students will be trained and taught to be prepared for the inevitable changes that are to be expected," said Eng. Ranjith G. Rubasinghe. "We are excited to offer cutting-edge courses within a curriculum that is based on industry input and the expectations of the future."

The faculty will comprise of industry experts of repute with ongoing teaching experience as well as holding high industry positions. The four-year degree curriculum offered at the School of Computing and IT blends computer science and information technology to prepare students to face an industry that is evolving daily. Students will have on-campus access to a range of industry-standard facilities, including a specialised IT and business library, contemporary study rooms and shared spaces. They also have access to SLTC's internationally affiliated colleges if they prefer to continue their studies under the 2+2 degree programs.

The SLTC is a fully integrated, government-affiliated, residential university campus that remains the only corporate powered higher education entity to offer a unique combination of Engineering, Technological and Management degree programs and pathways. SLTC takes pride in providing unparalleled higher education of international standard and research opportunities, through which it envisions to produce career-ready global graduates.