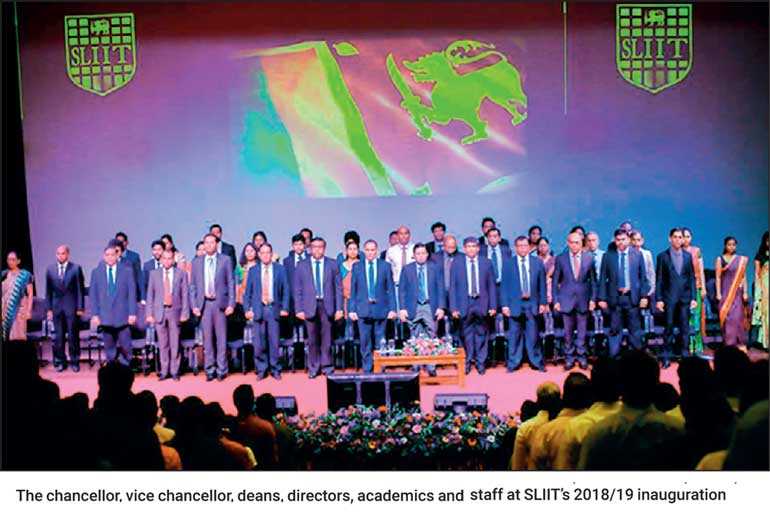 SLIIT, the largest and premier degree-awarding institute in Sri Lanka, held an induction ceremony to welcome 800 new students to its 20th intake for 2018/19 at the main auditorium of SLIIT in Malabe, recently.

In attendance were the Chancellor, Vice Chancellor, Deans, Directors and Academic and administrative staff, together with the new students and their parents.

The key highlights of the ceremony included the lighting of the oil lamp, a welcome speech by Chancellor Prof. Lakshman Rathnayake and addresses by Vice Chancellor Prof. Lalith Gamage, Academic Affairs Director Yashas Mallawarachchi and respective deans.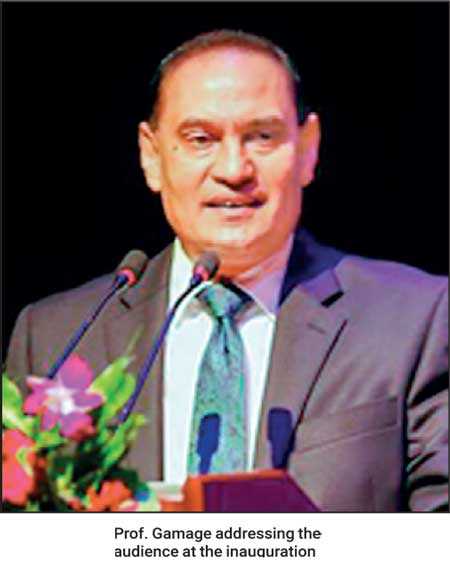 Commenting on the ceremony to welcome the new intake, Prof. Rathnayake said: "I warmly welcome all students and encourage them to make the most of the opportunities available to them at SLIIT. I urge our new intake to study vigorously, be innovative and aim towards higher goals. I wish all of our new students fruitful academic years as well as a fulfilling and successful journey at SLIIT."

SLIIT has over the years expanded its range of academic programs and is today recognised as one of Sri Lanka's finest higher education institutes. The ceremony, conducted over several sessions, included students entering the faculties of computing, business, engineering and humanities and sciences and for international pathway programs.

"I welcome all our new students and urge them to take full advantage of the interdisciplinary education, in-depth knowledge in their disciplines and excellent teaching afforded to them through SLIIT. On completion of their academic years, I trust that they would have developed an ability for critical-thinking and easily adapt to the challenges that lie ahead in their careers," noted Prof. Gamage.

SLIIT consistently maintains the highest credibility in professional and academic standards. Students are provided with topical knowledge, continuous assessments and relevant skills in addition to avenues to join societies, engage in sporting activities, participate in student fairs and talent shows and access industry training. The state-of-the-art campus facilities ensure SLIIT is the ideal environment for students to begin their higher education journey.
---
1. All comments will be moderated by the Daily FT Web Editor.
2. Comments that are abusive, obscene, incendiary, defamatory or irrelevant will not be published.
3. We may remove hyperlinks within comments.
4. Kindly use a genuine email ID and provide your name.
5. Spamming the comments section under different user names may result in being blacklisted.